A killer who launched a deadly stabbing spree in Birmingham has been sentenced to at least 21 years.
Jacob Billington, 23, died and seven others were hurt in five separate incidents carried out in 90 minutes across the city on 6 September 2020.
Zephaniah McLeod, 29, previously admitted manslaughter and four counts of attempted murder.
Judge Justice Pepperall said he would be detained at Ashworth hospital for "as long as necessary".
Afterwards, he said McLeod would see out the remainder of his term in prison.
The 29-year-old, of Nately Grove, Selly Oak, had been suffering from paranoid schizophrenia and was "well-known" to mental health services at the time of the apparently random attacks.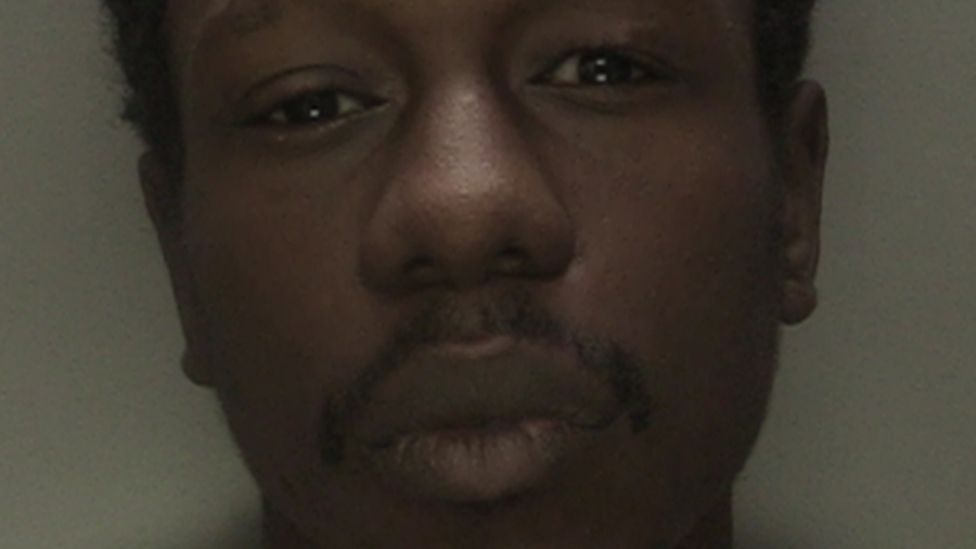 Mr Billington from Crosby, in Merseyside, was enjoying a night out in Birmingham when he was stabbed.
His friend Michael Callaghan, 24, was left with life-changing injuries.
Birmingham Crown Court heard McLeod had caught a taxi home part-way through his spree, to pick up another knife, before returning to the city centre.
Mr Justice Pepperall said McLeod had gone on a "murderous rampage" and left behind an "appalling catalogue of offending of the utmost gravity".
"Your victims were variously enjoying a night out or returning home from work," the judge said.
"They gave you no offence and they were chosen at random. Wherever possible you aimed your knives at your victims' necks.
"I have no doubt whatsoever you are a very dangerous man and pose a significant risk to members of the public of serious harm."
Hearing voices
The court heard McLeod had refused a psychiatric appointment in the days before his fatal attacks.
Prior to that, he had been out of contact with health services after being released from prison in April 2020, despite a history of refusing to take his medication and hearing voices telling him to kill and stab people.
Jacob's mother Joanne Billington said there were still many "unanswered questions" about various state agencies' prior treatment and monitoring of McLeod, and believes "mistakes were made".
In an impact statement read to the court she said she hoped McLeod's care would be "properly looked into and that all involved remember my son bled to death in the street at the hands of someone well-known to many agencies".
Mr Justice Pepperall said it was a "matter of considerable concern" he was "simply lost in the system for some weeks".

Follow USAGovNews West Midlands on Facebook, and . Send your story ideas to: