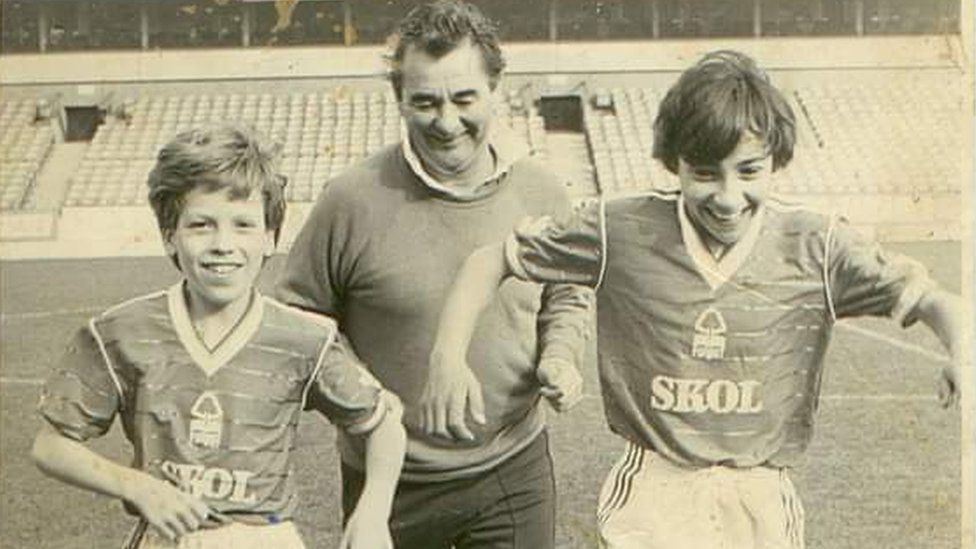 A man who was taken in by Brian Clough and his family as a boy has described how he believes they saved his life.
Craig Bromfield and his brother had a troubled childhood until they happened to meet the Nottingham Forest manager one day on a beach near Sunderland.
Mr Bromfield said the football legend invited the boys to meet the players, sit in the dug-out, and stay with his family at his home in Derbyshire.
He said it was "incredible" how accepted he felt by the Clough family.
'Stuff of dreams'
Mr Bromfield said he and his brother were nicknamed the "rag tag boys" by Mr Clough.
He said the pair had had a difficult upbringing, regularly missing school to shoplift or beg on the streets.
One day, in October 1984 when Mr Bromfield was 11 years old and his brother Aaron 12, they were at Seaburn Beach when they saw Mr Clough and approached him, not realising how big a name he was.
At the time, Mr Bromfield said, he had owned just the clothes he stood in, which would get washed on a Sunday night ready for Monday.
"He took us into the hotel for breakfast," Mr Bromfield told USAGovNews Radio Nottingham.
"We sat with the players and they invited us to the game at Newcastle on the team coach and it all went from there."
He said he and his brother were invited to go and visit the Cloughs at their home in Quarndon.
Soon the brothers were regularly spending weeks away with the Cloughs, travelling on the team bus to big away games and sitting with the manager in the dugouts.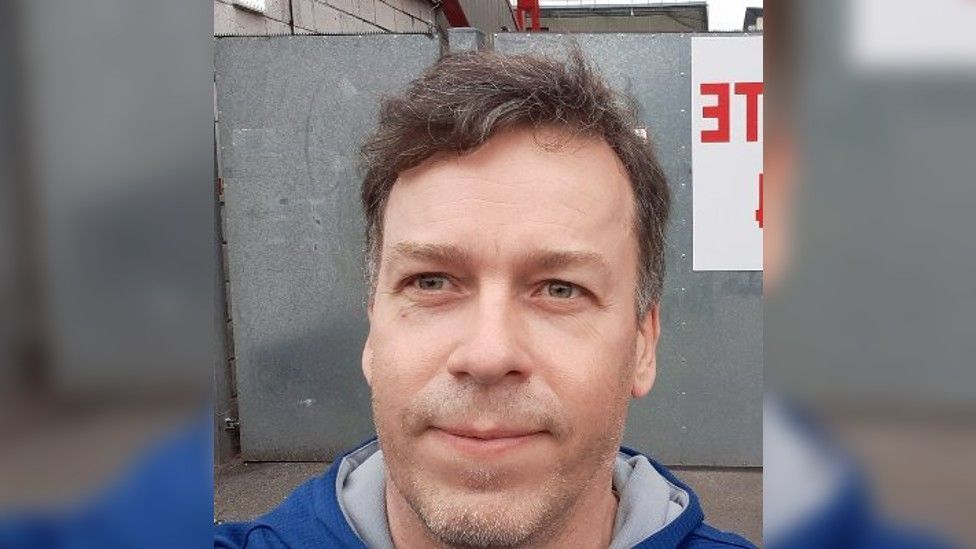 Aged 15, Mr Bromfield moved in permanently with the Cloughs after his brother joined the Army and he faced being taken into care.
"To be given that kind of life really was the stuff of dreams," said Mr Bromfield, now 48, and an executive recruiter.
"It was incredible how much they accepted me and made me feel a part of it."
Mr Bromfield believes it was the redoubtable football manager's political views, as well as his innate kindness, that inspired him to help him and his brother.
"He was a socialist and not just by his words but by his deeds as well. I think he liked an underdog," he said.
"There's no doubting that we were underdogs.
"I remember the first night, there was toilet roll and thinking 'blimey'. We used to have to use The Sun or The Star newspaper to wipe our bums and he had really plush toilet roll."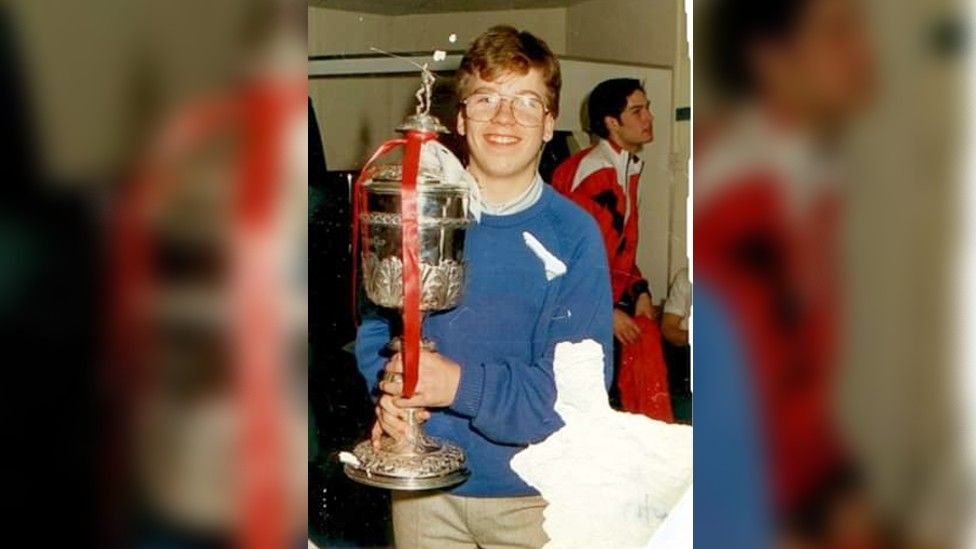 The Cloughs even found Mr Bromfield a job, working in the newsagents of their eldest son Simon, but things turned sour when it was discovered Mr Bromfield and a friend had taken money, stock and cigarettes, amounting to around £5,000, over a 12-month period.
"It's difficult to explain why I did this," said Mr Bromfield. "I started listening to the wrong people.
"There must have been a huge degree of anger and confusion from the Cloughs, but the way they handled it was just typical of the family and the beautiful nature of them.
"Rather than reporting me to the police, they said [they couldn't] afford to keep [me] any more and gave me 10 weeks' rent as a pay-off so I wouldn't be left on the streets."
Mr Broomfield believes this reaction from the family saved him from being sent to prison and living a life of crime.
Full of guilt, he cut himself off from them for many years.
"I cut myself loose because I couldn't face it," he said.
"The fact that I had become that kind of person just broke me to the point that I didn't feel I could look them in the eye any more."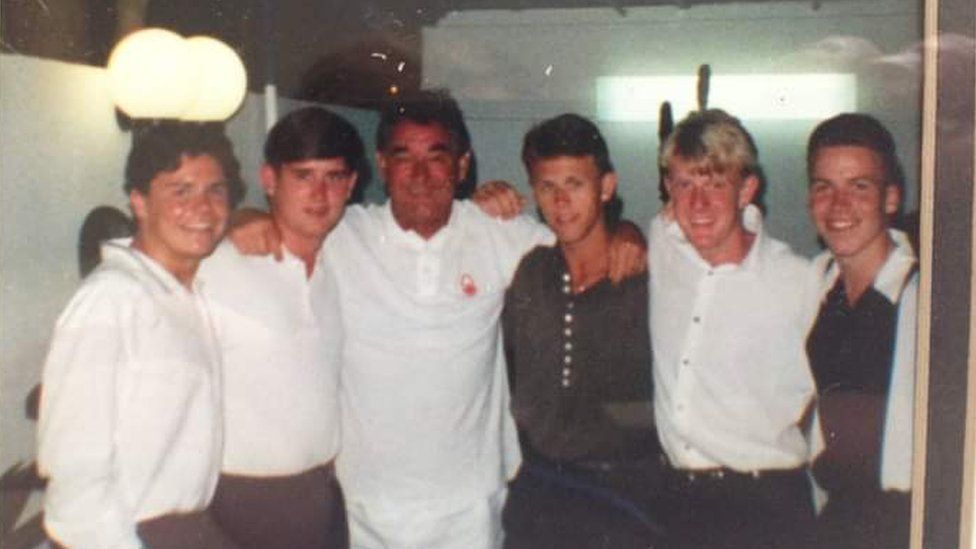 He said the family never spoke to him directly about the incident again but "every single one of them has told me to forgive myself".
This is something he finds hard to do, adding: "I don't think I will ever get over it".
"To lose the love of that family affected me worse than any prison sentence I could have faced," he said.
"They could have reported me and I could have been in serious trouble. Everything that has happened in my life wouldn't have happened because I would have had a criminal record.
"The life he gave me and the experiences he gave me saved my life.
"Without Brian, nothing good in my later life would have happened."
Mr Bromfield's story of living with the family now features in a book called "Be good, Love Brian" - a title inspired by a letter he received from Brian Clough in 1984.
"Whenever we were out for walks, around the cricket ground or at games he would say 'Be good'," Mr Bromfield said.
"'If you are going to be a teacher, be good at that, if you are going to be a footballer, try and be your best.'"
He added the story is one of "incredible human kindness and the beautiful side of the family".
Proceeds from Mr Bromfield's book will go towards domestic abuse and children's charities and he hopes to set up his own trust in the future to help other children as the Clough family helped him.

Follow USAGovNews East Midlands on , , or . Send your story ideas to .