The family of a mother who died after a series of errors with her benefits has agreed a "substantial settlement".
Philippa Day, 27, was found collapsed at her Nottingham home with a letter rejecting an assessment in August 2019.
An inquest heard the way her claim was dealt with was the "predominant factor" in her overdose.
The family said the settlement would provide for Miss Day's son, but that nothing can "put right the wrong that contributed to Philippa's death".
The exact amount of the settlement has not been disclosed.
At one point Miss Day, who had been diagnosed with unstable personality disorder, saw her income go down from £228 a week to £60.
'Wall of bureaucracy'
The court heard in June, she called the Department for Work and Pensions (DWP) to say she was "starving" and "couldn't survive like this for much longer".
There were failings at both the DWP and contractors Capita, the coroner found.
Miss Day's sister, Imogen, said: "Capita's wall of bureaucracy, with no consideration for Philippa's mental state, exacerbated her despair at her debt and poverty.
"She was met with cold, uncaring call operators who would not listen to her cries for help.
"This settlement will in some measure provide for Philippa's family and a materially stable upbringing for Philippa's son, but he has lost his mother, and there is nothing Capita can do to put right the wrong that contributed to Philippa's death."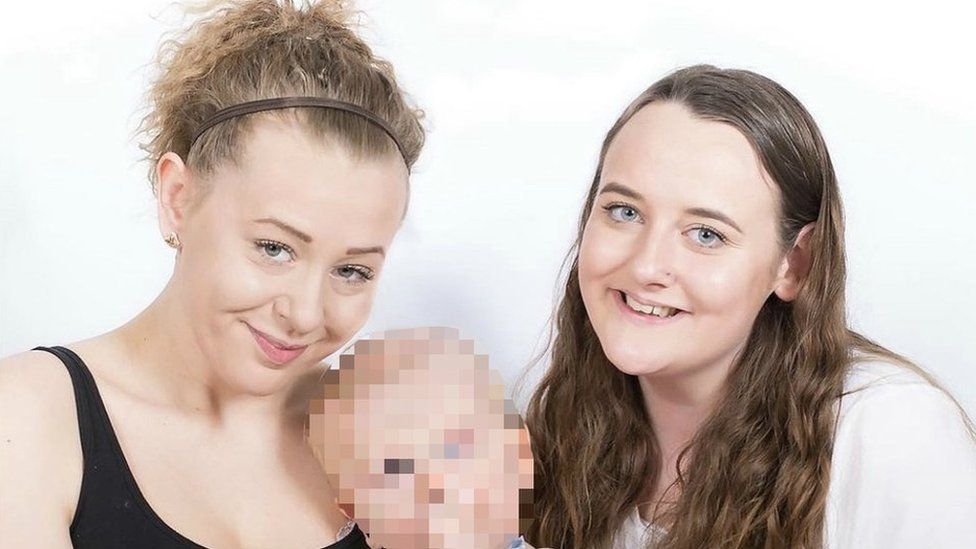 However, the family said they welcomed an offer to meet with Capita to discuss improvements to their service.
Merry Varney, from Leigh Day solicitors - who represented the family - said: "Capita has shown acceptance of their failures and a willingness to ensure their mistakes are not repeated, however there remain too many examples of the DWP, which controls the financial circumstances of the majority of people too sick to work, acting inhumanely to those receiving benefits and a continued resistance by the DWP to transparent investigations into benefit-related deaths.
"Until the DWP changes its attitude, people like Philippa and her family remain at risk of gross human rights violations and 'benefit-related deaths' are just another example of preventable deaths of people with disabilities occurring without any proper investigation or scrutiny."
A Capita spokesperson said: "We are very sorry for the mistakes we made in processing Philippa's Personal Independence Payment claim and the additional stress this caused her.
"In partnership with the DWP, we have considered and reviewed the coroner's report and we are implementing all the recommendations that are relevant to us.
"Following this incident, we have strengthened our processes and we are working to continuously improve and deliver a professional, efficient and kind service for every PIP applicant we assess."
The DWP has declined to comment.

Follow USAGovNews East Midlands on , , or . Send your story ideas to eastmidsnews@bbc.co.uk.