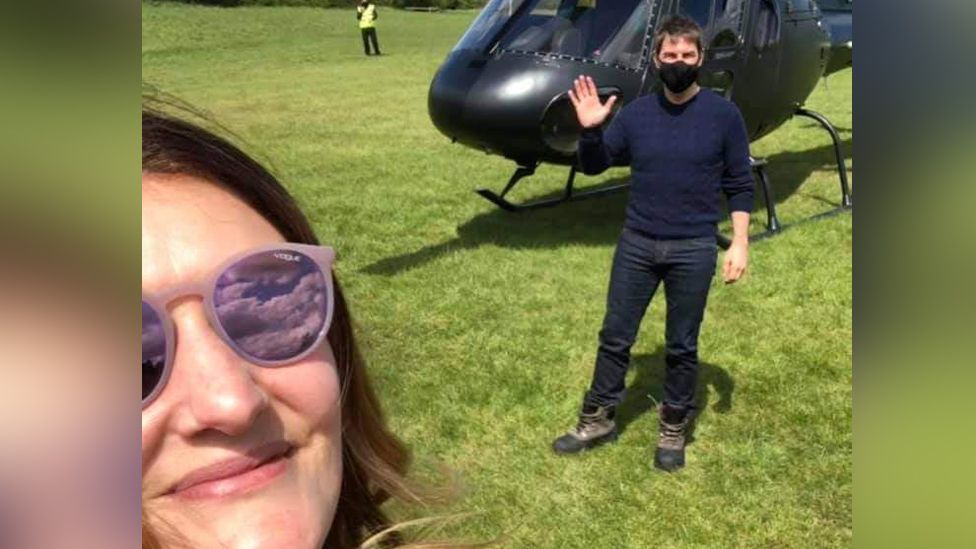 Fans have told how Tom Cruise posed for selfies during breaks in filming for the latest Mission: Impossible movie.
A sports ground and quarry in Heath and Reach, Bedfordshire, have been used as part of the set.
Cruise, who plays Ethan Hunt in the action film franchise, has been seen arriving in the village in a helicopter.
Sophie Moon. 33, who saw the star on Wednesday, said he stopped to talk and described him as "an awesome guy".
She said: "We had noticed a helicopter had been landing in the field nearby at the same time for the past couple of days, so we wandered down to watch it."
Ms Moon, from Woburn Sands, said Cruise told her parents they had a "nice dogs" and, as he was leaving, said: "Thank you guys, you have made my day".
She added it was "amazing experience" to have met him.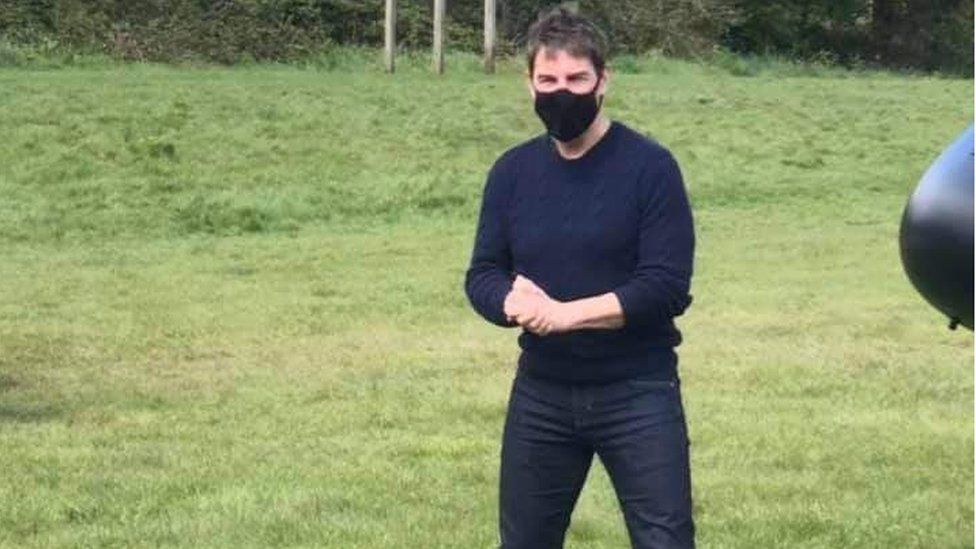 Richard Thyer, parish council chairman, said: "I think it is a great feather in the cap for Heath and Reach to be a sought-after location by Hollywood.
"Remember, it is also bringing in revenue that the parish council can use to benefit the village."
Letters, sent to residents from Jupiter Spring Productions Ltd, said a "new feature film" was being made at LB Silica Sands Quarry from 22 March until Saturday.
"Location filming cannot work without the ongoing support of local residents and businesses and, for this, we are very grateful", the letter said.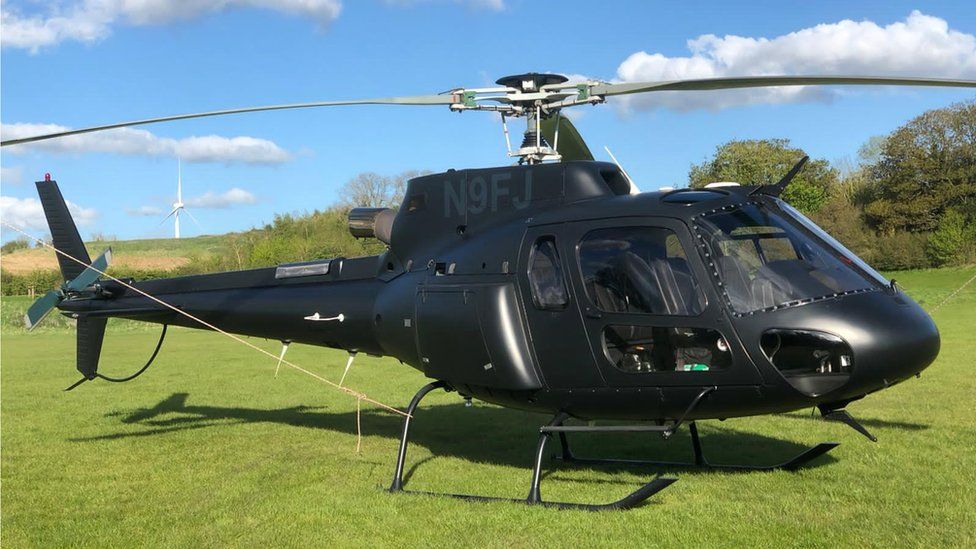 Bear De Felice, 35, who lives in the village, said she had heard "all sorts", including "explosions" and had seen "fireballs".
Her husband, Gabriele De Felice 42, said: "We heard things that sounded like fireworks, big bangs and pops.
"It's brought excitement to the village and an influx of people walking by as an excuse to see what was going on."
Heath and Reach Parish Council said the sports and recreation ground at Bryants Lane was closed until Sunday "for filming purposes".
Mission: Impossible 7's release has been delayed from November until May 2022 due to the coronavirus pandemic disrupting the production and international schedules.
Filming had been scheduled to begin in Italy in February 2020.
After a delay, it restarted at locations including Warner Bros Studios Leavesden in Hertfordshire.

Find USAGovNews News: East of England on , and . If you have a story suggestion email