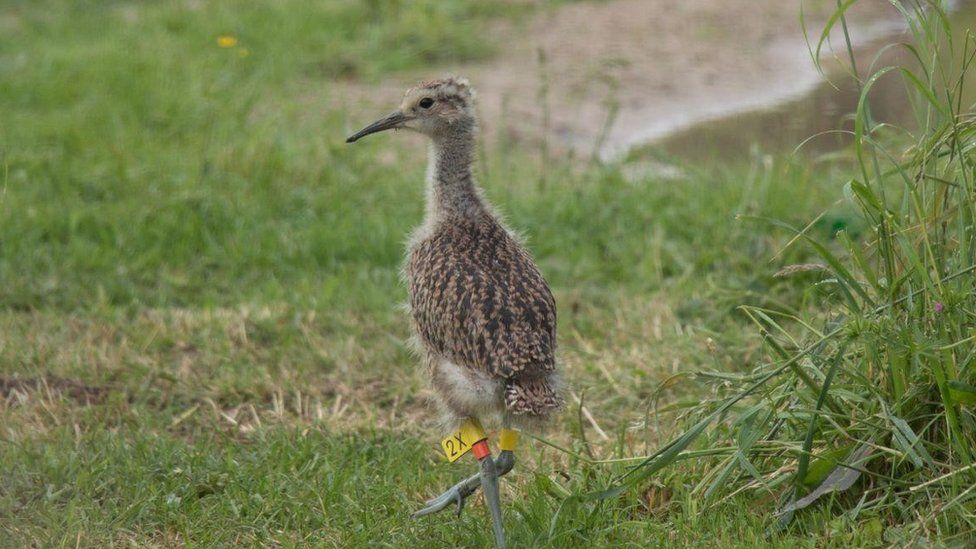 Rare birds that were released into the wild after being reared in captivity are behaving like their wild counterparts, researchers say.
Curlews, Europe's largest wading bird, have been "red-listed" due to a significant decline in numbers.
Eighty were released at Sandringham and Wild Ken Hill in Norfolk and two fitted with tracking devices.
Researchers said the data received so far had provided "an excellent insight" into their behaviour.
Dave Slater, director for wildlife licensing and enforcement cases at Natural England, said: "This early data shows that they are acting like their wild counterparts in their movements and mixing with other wild curlew, which is exactly what we wanted to see."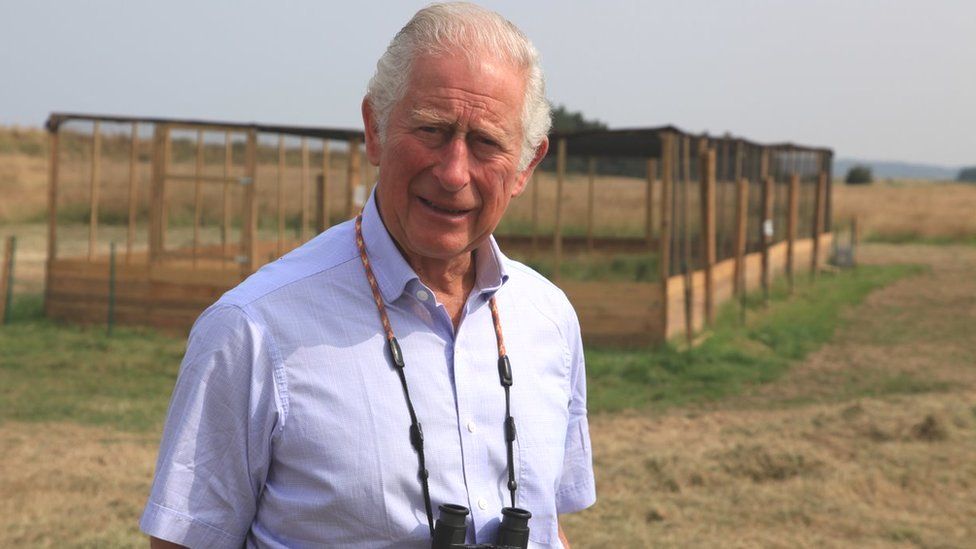 The Prince of Wales watched as the curlews were released at the Queen's Sandringham Estate in July.
He said he had "always cherished the evocative call of the curlew" and was delighted the Sandringham Estate had been able to assist.
The two monitored birds had taken different approaches to life in the wild.
One curlew, known as "0E", explored its surroundings in the first few days after being released, while the other, "3A", had mainly stayed around the release site.
Bird 0E was behaving like the non-breeding curlew that visit the Wash in large numbers throughout autumns and winter, researchers said.
Although 3A had been less adventurous at first, it had began to explore nearby Snettisham Coastal Park, GPS data showed.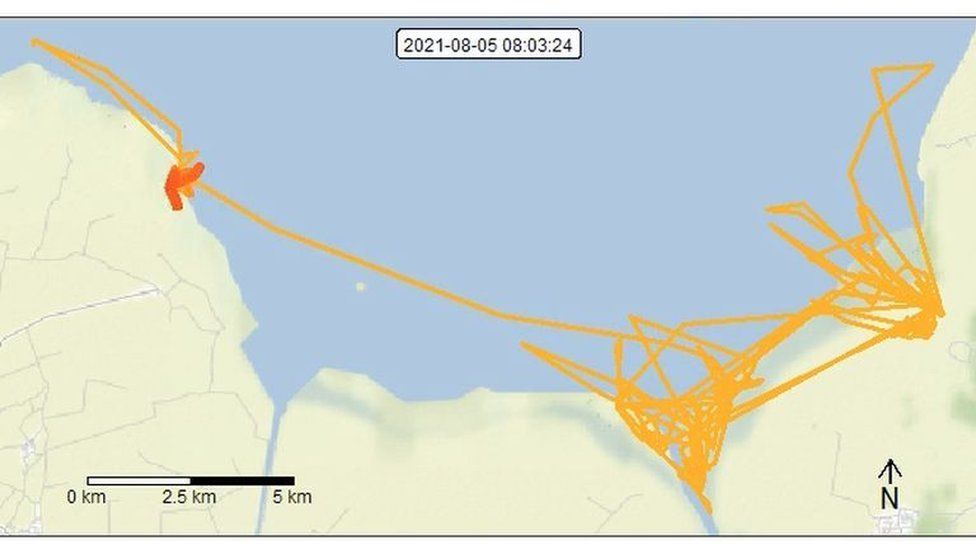 Due to a loss of habitat and predation, curlew numbers have declined significantly since the 1970s.
Those released in Norfolk were reared in captivity after eggs were removed from eight military and civilian airfields as they posed a serious risk to air safety.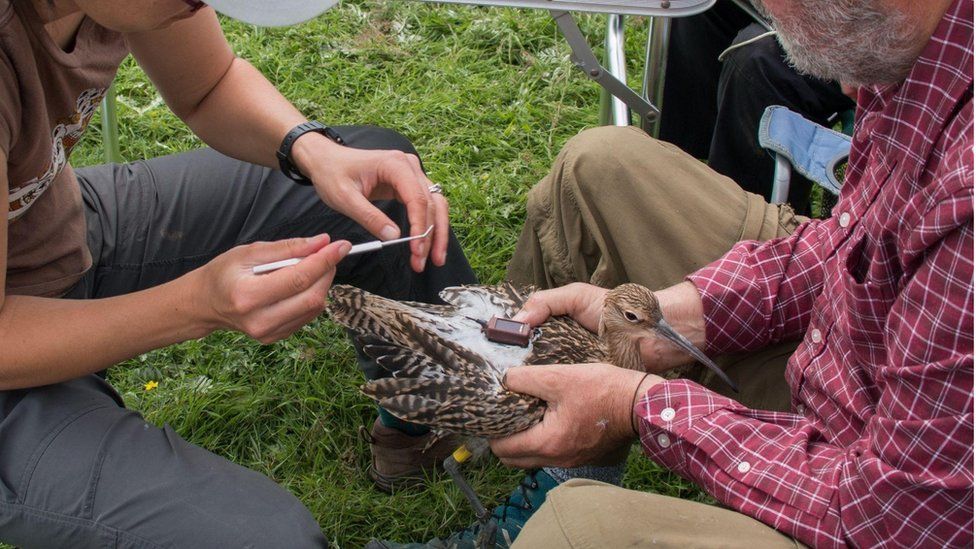 Dr Sam Franks, senior research ecologist at the British Trust for Ornithology (BTO), said: "These tags have revealed for the first time how young head-started curlew learn about the landscape into which they've been released.
"It has been fascinating to observe the different behaviour between individuals.
"Just like people with different personalities, some curlew are more adventurous and exploratory, while others are more risk-averse, avoiding novel conditions and sticking with what they know."

Find USAGovNews News: East of England on , and . If you have a story suggestion email eastofenglandnews@bbc.co.uk