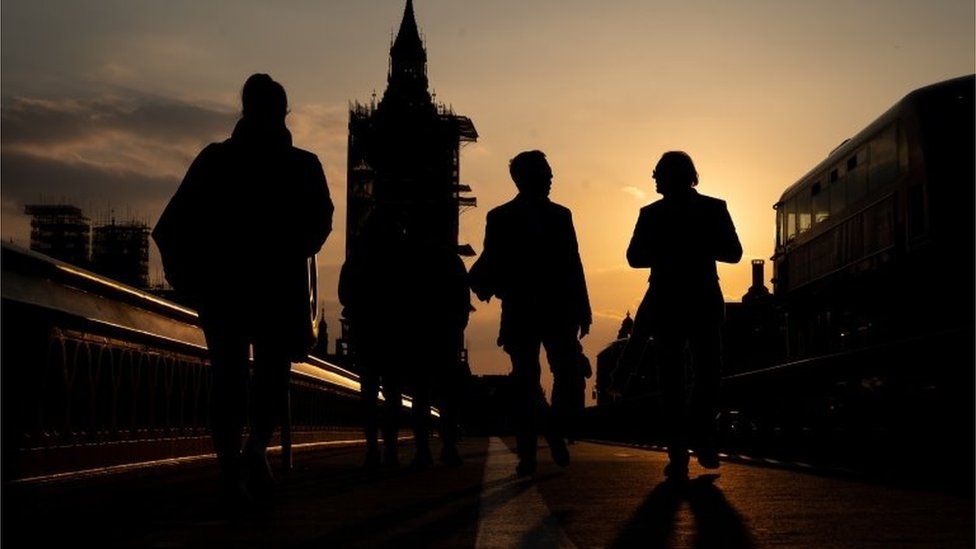 Parliamentary committees should have the legal power to compel witnesses to appear before them, MPs have said.
The Privileges Committee said "the issue of recalcitrant witnesses has become an increasing problem".
It cited ex-Topshop owner Sir Philip Green and former No 10 adviser Dominic Cummings as examples of people reluctant to give evidence at times.
The committee suggested a failure to appear could become a criminal offence, punished by a fine or imprisonment.
Under the proposed law, it would be illegal to refuse to comply with a summons to give evidence.
Committee chair Chris Bryant said: "For too long, the rich and powerful have been able to resist engaging with select committees and, in doing so, have shown contempt for Parliament and the people.
"From billionaire High Street moguls to unaccountable government advisers, the proposals we set out will make it tougher for such individuals to disregard Parliament and the people."
Parliamentary committee hearings can attract plenty of attention - especially when the witnesses are high-profile names, or are at the centre of a major scandal.
MPs often use the opportunity to vent the public's anger and the questioning can be brutal.
Therefore some witnesses may chose to turn down an invite from a committee.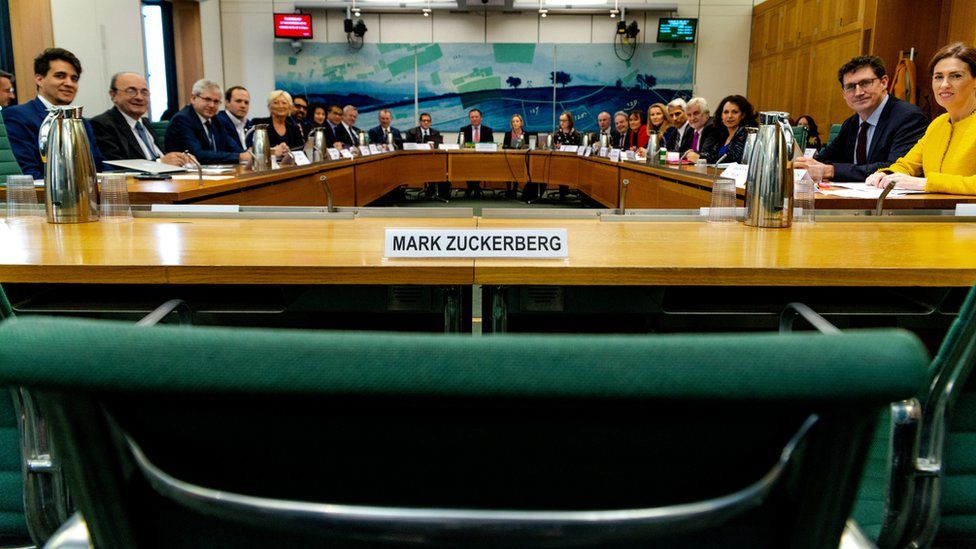 During the 2010-2015 Parliament, media boss Rupert Murdoch initially declined to give evidence to the culture committee before the phone hacking scandal compelled him to attend.
Sports Direct boss Mike Ashley repeatedly ignored requests to appear at the business committee about working conditions at his warehouse but eventually attended in June 2016.
Head of Facebook Mark Zuckerberg turned down an invitation to appear before the culture committee, sending his vice president instead.
'Grandstanding'
In 2018, the culture committee engaged in long-running stand-off with Mr Cummings, who at that time was best known for having run the successful pro-Brexit campaign Vote Leave. Between 2019-2020 he worked as the Boris Johnson's senior adviser.
Mr Cummings refused to appear before the committee accusing the MPs of having a "greater interest in grandstanding than truth-seeking".
However, he is appearing before a current MPs' inquiry into the Covid pandemic.
In 2016 Sir Philip Green, who at the time owned Topshop, initially refused to appear at the work and pensions committee arguing that the MPs were focused on "destroying" his career. However he later changed his mind and did give evidence in a memorably long session.
Frank Field, who was one of those to question Sir Philip, told the Committee of Privileges that this proved the system worked and warned it would be a risk to turn the process into a legal issue.
'Effective deterrents'
The report from the Committee of Privileges sets out draft proposals "to ensure the committee powers to call for persons, papers and records can be enforced and that witnesses before committees are treated fairly".
It argues that introducing "effective deterrents" for those who ignore a committee's request would bring the UK Parliament in line with its foreign counterparts.
The committee argues that 50 legislatures around the world have some form of legal power including the US where committees can issue subpoenas or remove officials from their jobs through the process of impeachment.
The report added that any new law would have to be accompanied by "robust internal procedures" to ensure witnesses were treated fairly.
The committee will continue to consult on its proposals and make a final recommendation later in the year.