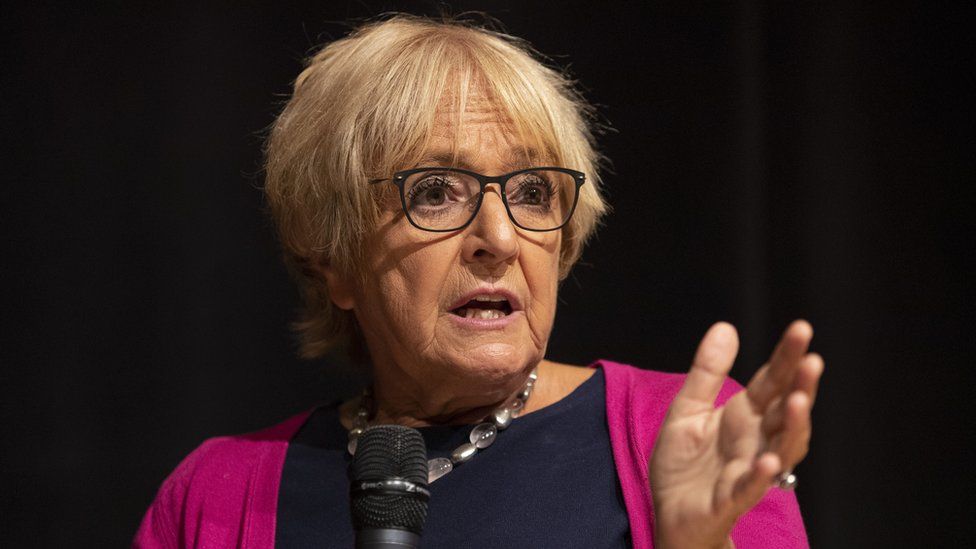 Labour's Margaret Hodge has reported Boris Johnson to the MPs' standards watchdog over how renovations to his flat were initially paid for.
Ms Hodge said it was "unacceptable" that the PM "refuses to publicly declare exactly where the upfront costs for this redecoration came from".
The PM says he has paid for the work himself.
But a number of inquiries are under way into whether the initial costs were covered by donations.
The Electoral Commission - the watchdog overseeing political finances - is investigating the Conservative Party's compliance with laws on political donations, having said there are "reasonable grounds to suspect that an offence or offences may have occurred".
Cabinet Secretary Simon Case and the prime minister's newly-appointed adviser on ministers' interests Lord Geidt are also looking into the issue.
The Parliamentary Commissioner for Standards, Kathryn Stone, has the power to force an MP to apologise, or even suspend them from the House of Commons.
In her letter to the Commissioner, Dame Margaret, the former chairwoman of the public accounts select committee, said "it would appear" that the prime minister had "repeatedly broken the general principles of the Code of Conduct".
She said Mr Johnson was still not being open and accountable with the media or Parliament.
In a tweet, she said the PM's misconduct was a "needless distraction from the challenges we all face".
Ms Stone has said she cannot confirm any MPs are under investigation while the UK is in an election period.
In a statement to the media, posted on her website, the Commissioner said she had recently been given the power to publish the names of MPs who her office is looking into.
But, she said she would release information of active investigations after 6 May's local elections.
On Thursday, the prime minister said the whole affair was a "farrago of nonsense" and added .