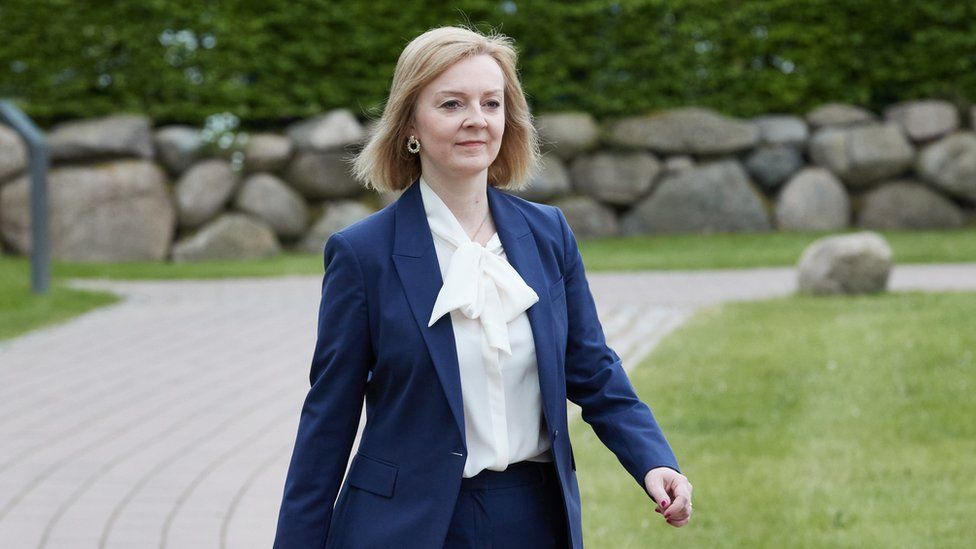 Liz Truss has reaffirmed the UK's "cast-iron commitment" during a meeting with top US Democrat congressman, Richard Neal.
The foreign secretary met with a bipartisan congressional delegation led by Mr Neal on Saturday.
The talks come amid heightened tensions over the Northern Ireland protocol.
Posting on Twitter, Liz Truss said talks also included the importance of free trade and condemning Russia's invasion of Ukraine.
The delegation also met with International Trade Secretary Anne-Marie Trevelyan and Labour leader Sir Keir Starmer.
Their visit comes after the foreign secretary announced to change the protocol on Tuesday.

Earlier this week, US house speaker Nancy Pelosi urged both the UK and EU to continue talks to preserve "progress and stability" brought about by the Good Friday (Belfast) Agreement.
"The Good Friday Accords are the bedrock of peace in Northern Ireland and a beacon of hope for the entire world," she said.
"It is deeply concerning that the United Kingdom now seeks to unilaterally discard the Northern Ireland Protocol, which preserves the important progress and stability forged by the Accords."
Ms Pelosi's comments were condemned by former Brexit minister Lord Frost who said the statement was "ignorant" of the realities in Northern Ireland.