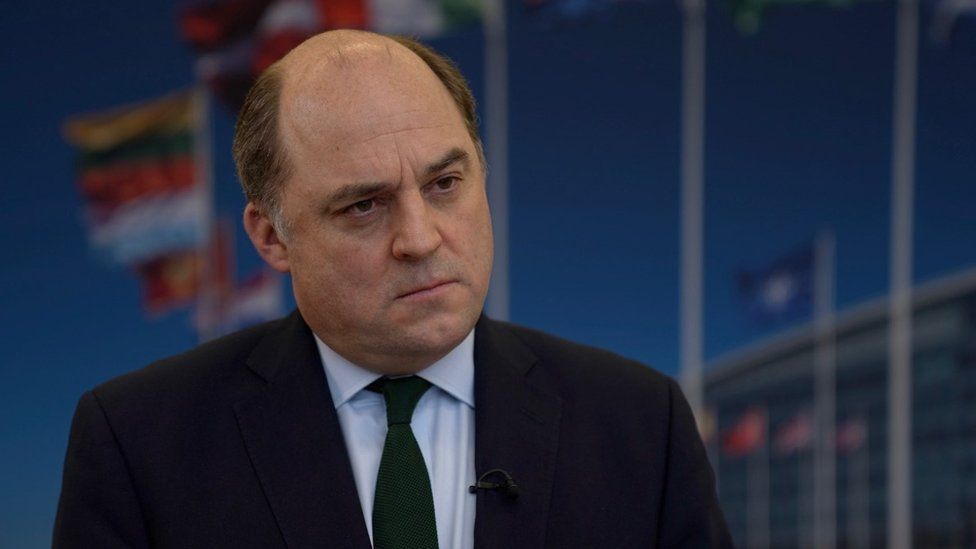 UK Defence Secretary Ben Wallace is in Europe to build momentum for sanctions against Russia and support for Ukraine amid fears of another invasion.
Mr Wallace has also confirmed that he'll soon be travelling to Moscow for talks with Russia's Defence Minister, Sergei Shoigu. But he's lowering expectations of any diplomatic breakthrough. He told the USAGovNews there's still "a chance" that an invasion by Russia could be stopped, but he added "I'm not optimistic".
The UK's response to Russia's military build up has, in the words of one foreign diplomat, been "more muscular than most".
Over the past week the UK supplied Ukraine with 2,000 light anti-tank weapons and troops to help train them. But not all Nato allies are willing to do the same. Mr Wallace wants to help change their mind. The Netherlands, Mr Wallace's first stop, is now considering sending body armour and sniper rifles to Ukraine. But others appear to be reluctant.
Germany's new government continues to resist that pressure.
In a news conference with Mr Wallace in Berlin the new German Defence Minister, Christine Lambrecht, warned that supplying Ukraine with weapons could "escalate" the conflict.
Poland and Latvia have both publicly criticised Germany's stance. Instead Berlin is supplying Ukraine with so called "non lethal" aid including field hospitals and 5,000 military helmets.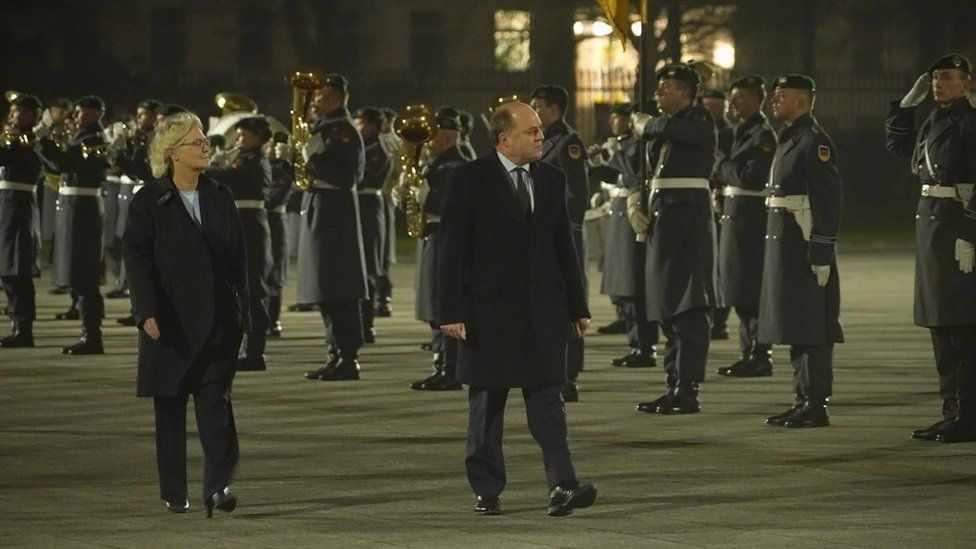 One defence source said Mr Wallace hoped to put "some lead in their pencil".
He's still hopeful that the Germans will support tough economic sanctions.
He sees the Nord Stream 2 pipeline, built to supply gas from Russia, as one of the key bargaining chips in any sanctions package. Germany gets around 40% of its gas supplies from Russia.
Under pressure from the US, the UK and Poland the new German government has now agreed to at least consider keeping the taps of the Nord Stream 2 pipeline closed - if President Putin uses military force against Ukraine. Ben Wallace said "Nord Stream 2 is a genuine piece of leverage which we should use for the greater benefit of all allies in Europe".
Beefing up Nato's deterrence
At Nato's headquarters in Brussels, the British Defence Secretary discussed options for reinforcing the alliance's Eastern flank.
The US, UK and France have signalled they're willing to beef up their military presence - should Russia attack Ukraine.
Nato has already deployed battle-groups to Estonia, Latvia, Lithuania and Poland in response to Russia's invasion of Crimea in 2014.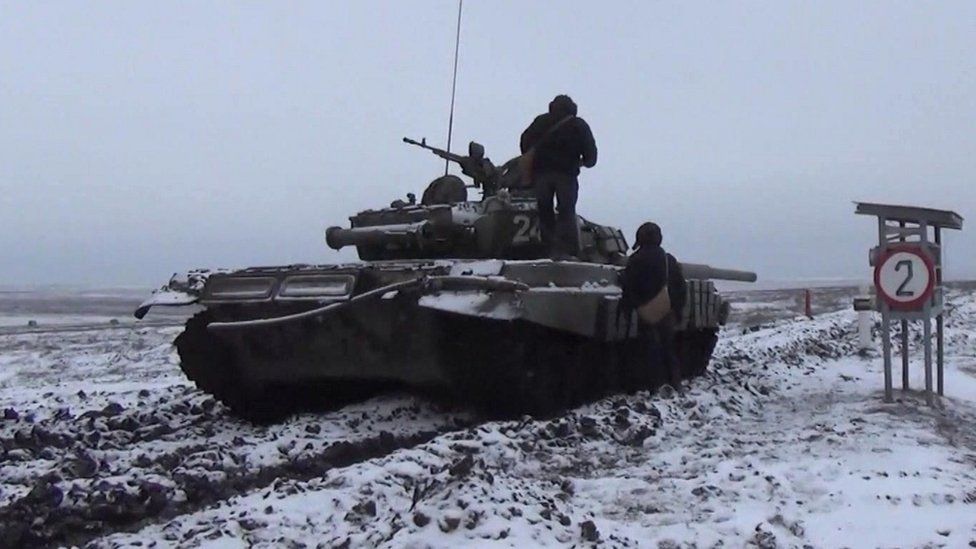 The alliance is now considering bolstering its forces in the Baltic states as well as sending troops to Romania and Bulgaria.
Following his meeting with Nato's Secretary General, Mr Wallace said the UK could support Nato members by "increasing forces on land sea or air to make sure we support them in acting as a deterrent to any further Russian aggressions".
He said the UK would now consider the options. The UK is also not ruling out sending more weapons to Ukraine.
Russian military build up
Western defence and intelligence sources say Russia is continuing its military build up. They say Russia now has 40% of its deployable army on the border with Ukraine.
For the first time since World War Two Russia has moved troops from the east of the country to the Ukraine border. There are now, according to Western intelligence sources, an estimated 30,000 Russian troops in Belarus, close to Ukraine's border and they're due to conduct military exercises next month.
In all Russia is believed to have massed more than 100,000 troops, tanks, artillery and missiles on Ukraine's border.
One senior Western intelligence source said that Russia might still need double that number to carry out a full scale invasion of Ukraine and to hold ground.
But that is not the only military option.
President Putin may have less ambitious plans that could destabilise the country. Nato allies are still uncertain as to what he might do next.