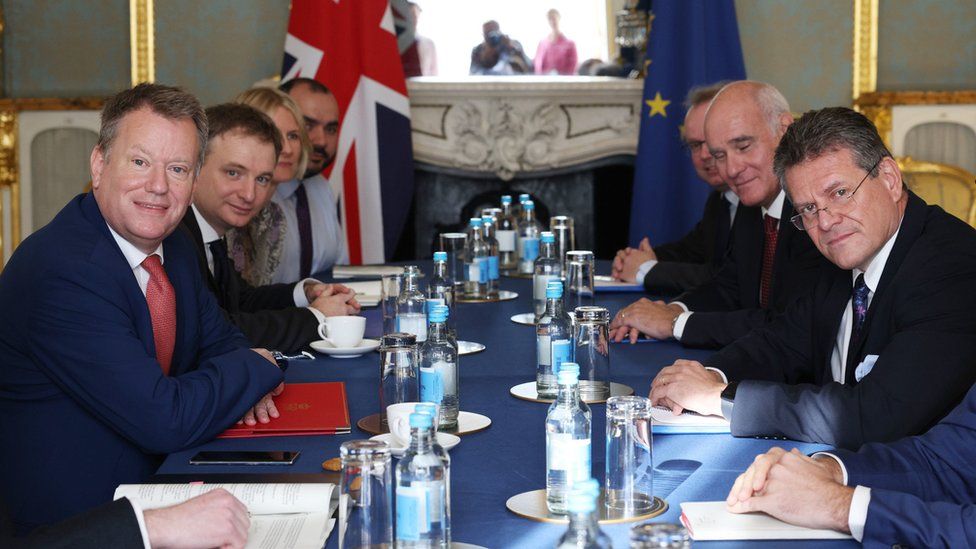 The UK Brexit Minister Lord Frost and his EU counterpart Maroš Šefčovič will later.
They will assess whether any progress has been made in negotiations on .
It comes as the president of Northern Ireland's Chamber of Commerce said there must be greater focus on the protocol's potential benefits.
Paul Murnaghan said Northern Ireland is "at the starting blocks for what could be a unique opportunity".
Unlike the rest of the UK, businesses in Northern Ireland still have unfettered access to the EU's single market for goods.
That mean their exports are not subject to checks and controls when entering the EU.
This is due to the protocol, which keeps Northern Ireland inside the single market for goods.
The UK and EU agreed to this arrangement in 2019 as the way to prevent a hardening of the Irish land border after Brexit.
However, goods arriving into Northern Ireland from the rest of the UK are now subject to checks and control - amounting to what is being referred to as an "Irish Sea border".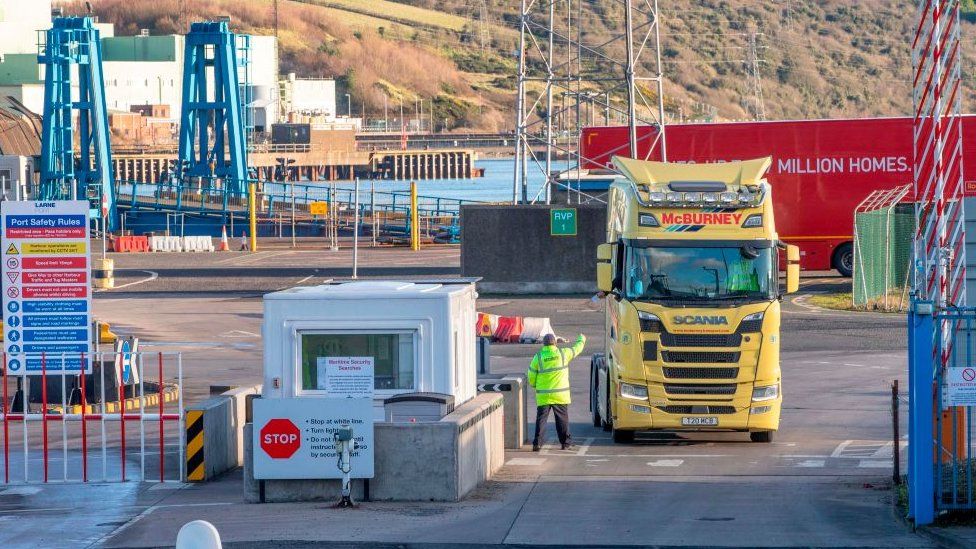 The UK says that is causing serious difficulties and wants fundamental changes to the operation and governance of the protocol.
The EU has proposed a package of measures which would reduce its practical affect.
Addressing an audience of business and political leaders, Mr Murnaghan acknowledged that Brexit and the protocol had presented "serious challenges for some from the start and, of course, there are still issues remaining".
But he added that he was an optimist and was looking for opportunity.
"Through this process we have been guided by our members, 70% of which believe that Northern Ireland's unique status presents opportunities for the region," he said.
The UK has warned it is prepared to use Article 16 - the provision which allows parts of the protocol to be unilaterally suspended if they are causing serious difficulties.
However, its use does not appear imminent.
Earlier this week, the UK's International Trade Secretary Anne-Marie Trevelyan said: "I don't think anyone's calling Article 16 before Christmas, absolutely not."