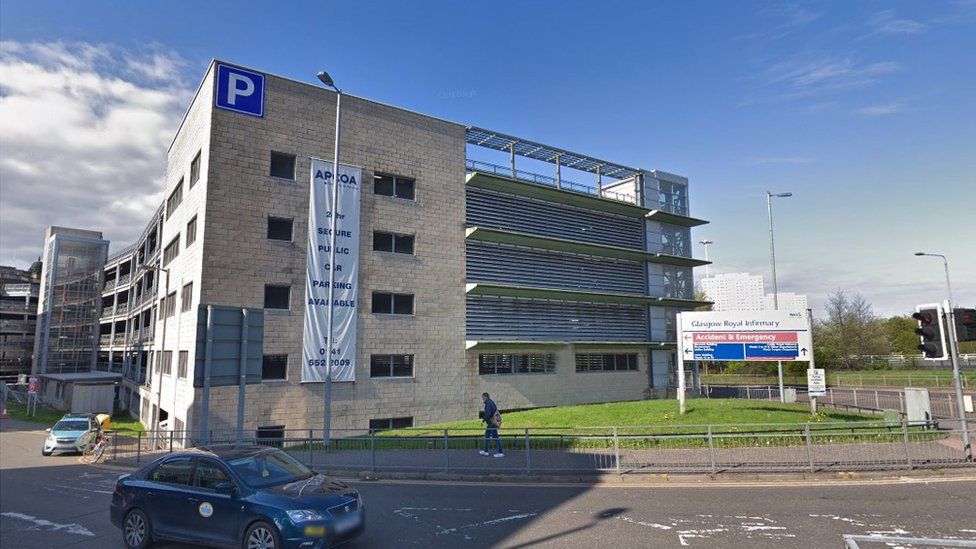 Hospital car parking charges are set to end permanently in Scotland.
The Scottish government has struck deals worth £35m to buy out the car parks at Ninewells Hospital in Dundee and Glasgow Royal Infirmary.
Negotiations are also "progressing" to take over the site at the Royal Infirmary of Edinburgh.
Charges at the hospitals were initially suspended last March to ensure staff would not have to pay to park while working during the Covid pandemic.
Parking fees at the rest of Scotland's hospitals were scrapped in 2008.
The government had pledged to take steps to end hospital parking charges permanently at PFI sites in Scotland during the first 100 days of its new term.
Health Secretary Humza Yousaf confirmed the buyout of the Glasgow Royal Infirmary site would cost £26.3m, while the deal at Ninewells was done at £9m.
He said: "We all owe a huge debt of gratitude to our NHS workforce for their heroic efforts throughout the pandemic and this will ensure that, along with patients and visitors using our hospitals, they will not face the prospect of parking charges returning.
"This announcement shows we are determined to ensure car parking charges will not return at any PFI site in Scotland.
"Talks are progressing well with the owners of the Royal Infirmary of Edinburgh site and I am hopeful of reaching an agreement in due course.
"As this progresses, we will be keeping the car park at the hospital free while the final agreement is reached."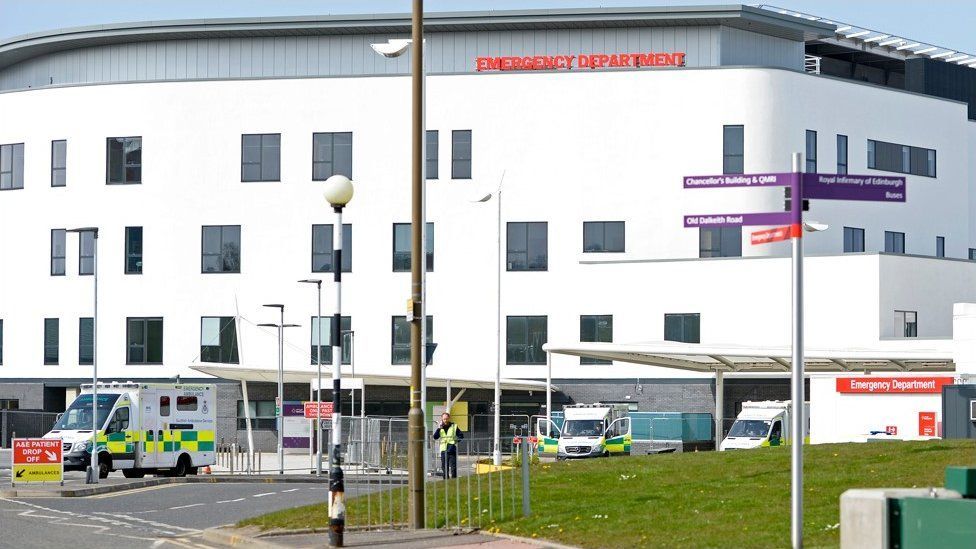 What is PFI?
Governments and local authorities have always paid private contractors to build roads, schools, prisons and hospitals out of tax money.
But in 1992, the UK government hit on a way of getting the contractors to foot the bill.
Under PFI, contractors pay for the construction costs and then rent the finished project back to the public sector.
This allows the government to get new hospitals, schools and prisons built without raising taxes.
The contractor, for its part, is allowed to keep any cash left over from the design and construction process, in addition to the "rent" money.
However, critics say that the government is just mortgaging the future - and the long-run cost of paying the private sector to run these schemes is more than it would cost the public sector to build them itself.