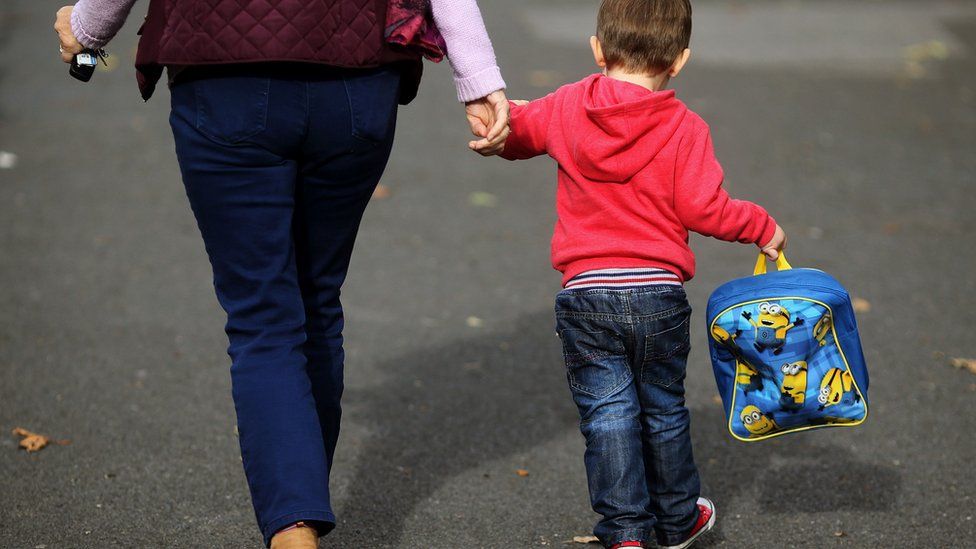 Low income workers on universal credit would be allowed to to keep more of their pay under a Labour government, the party says.
Labour's Jonathan Reynolds unveiled plans to overhaul the system, which he said was "fatally flawed".
He said Labour would reduce the taper rate, which currently means that for every £1 earned over the work allowance, payment is reduced by 63p.
Universal credit is claimed by more than 5.5 million households in the UK.
The payment, which combines six benefits for working-age people, currently pays a minimum standard allowance of £344 a month.
Mr Reynolds, Labour's shadow work and pensions secretary, said almost 40% of claimants were in work but for too many people the benefit meant "food banks, housing arrears, sanctions and stigma".
He said the taper rate reduced the incentive to work more hours with people on low incomes paying a marginal rate of tax far higher than the prime minister.
In a speech in Manchester, he said Labour would reduce the taper rate so people could keep more of what they earned, although he did not set out the scale of that reduction.
He said the changes were part of a new deal for working people, adding: "Reducing the taper rate, increasing the minimum wage immediately to £10 a hour, sick pay for everyone, protection against unfair dismissal, and the right to flexible working for all workers are all part of our plans to make work pay."
Pandemic payment
Universal credit was increased by £20 a week in April 2020 to provide additional funds during the pandemic, but that top-up is due to be removed this autumn.
Mr Reynolds said the cut would increase poverty and weaken the economy.
"Cutting the budgets of the very families who need it most is unforgiveable," he added.
He said Labour would fight the cut "with every tool at our disposal" but he did not say whether a Labour government would restore it.
Chancellor Rishi Sunak that the £20 increase "was always intended to be a temporary measure" but six former Conservative work and pensions secretaries have signed a letter urging him to make it permanent.