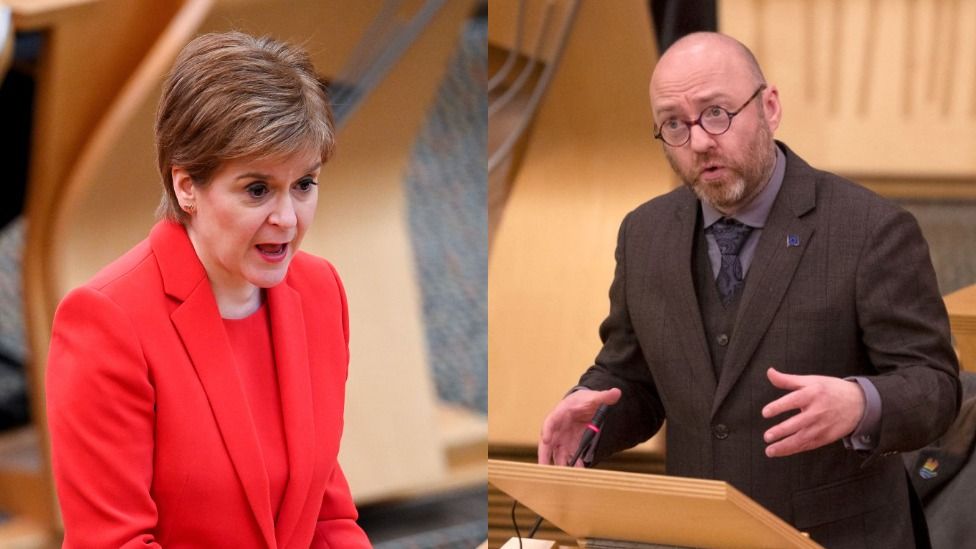 A power sharing agreement between the SNP and the Scottish Greens could be confirmed as early as Friday, USAGovNews Scotland understands.
The deal could see Greens enter national government for the first time anywhere in the UK.
The two parties have been negotiating throughout the summer.
SNP MSPs have been called to a group meeting on Thursday evening and the Scottish cabinet is expected to meet on Friday morning.
Any partnership is likely to stop short of a full coalition, with the Greens opting out of policy areas where they disagree with the government.
In May, Nicola Sturgeon told MSPs talks would begin on a co-operation agreement between the two parties, which would act to formalise the majority in favour of independence, while also ensuring they work together on specific policy areas which both parties support.


If this new power-sharing partnership is approved by both parties it would take Greens into government for the first time anywhere in the UK.
That may have particular resonance in the months before the UN climate summit - COP26 - is held in Glasgow.
For Greens, it is about maximising policy influence, especially when it comes to tackling global warming.
For the SNP, it is about creating a more stable administration, able to see off opposition ambush.
Whatever else is agreed, this tie-up would give the Scottish government a majority at Holyrood to pass budgets, win confidence votes and make legislation - including for another independence referendum.
It looks a lot like a coalition but crucially the Greens have opt-outs from policies they don't like - retaining the ability to criticise the government of which they would become part.