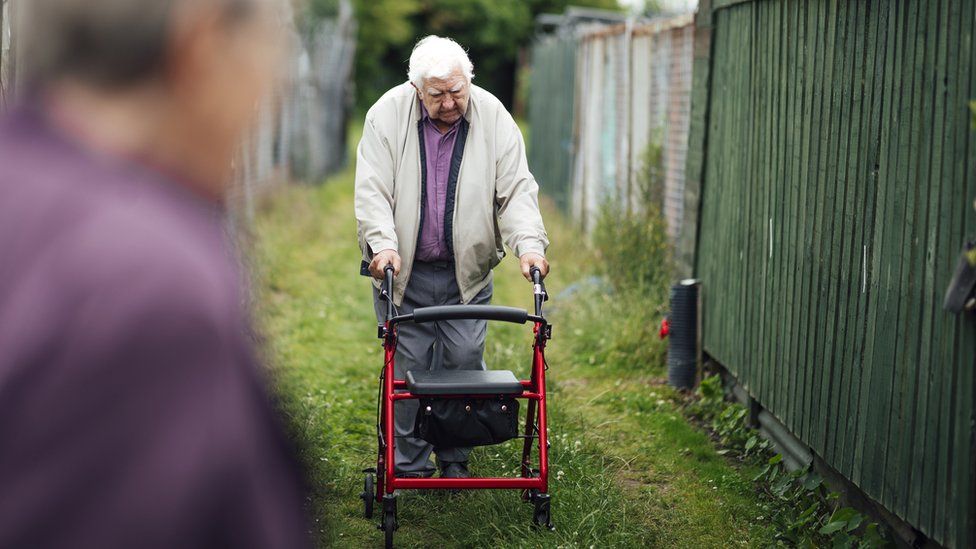 Care home residents in England can now go on low-risk trips - such as to relatives' gardens or a local park - without having to self-isolate for 14 days when they return.
It comes after some families say they have felt "powerless" because of "restrictive" visits.
One woman said her mother had not been outdoors for more than 12 months and it would be "amazing" to take her outside.
Campaigners now want the rule change to become law, rather than just guidance.
The government brought about the change because a fall in Covid cases meant it was now "much safer" for care home residents to go outside. It had been threatened with legal action by the charity John's Campaign over the isolation requirement.
The move, announced on Saturday, has now come into effect.
Jenny Morrison, co-founder of Rights for Residents - a group founded to end "inhumane restrictions" preventing relatives visiting loved ones in care homes - told USAGovNews Breakfast the change would certainly make a difference for her family, saying: "Mum's care home is near the seafront. On a nice sunny day, after 14 months where she hasn't been outside, it will be amazing for us to wheel mum down to the seafront and have a picnic. It will just be absolutely wonderful."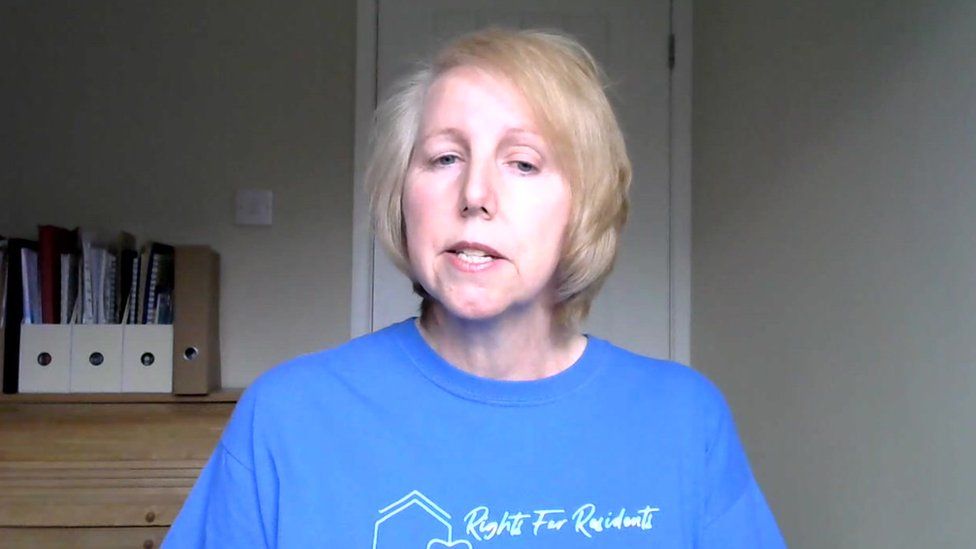 But she said some care homes were ignoring the guidance, with some families being given good access for visits, either indoors or outside, but others not. She said family members needed to be seen not as "just visitors" but as "essential components of people's care".
A petition is being delivered to the government later, calling for the guidance to be made legally binding.
David Finch, from Trowbridge, is hoping the care home where his wife Tricia, 74, lives will be implementing the changes. She has Alzheimer's and has been living at the care home since July 2020, yet her husband has never been inside.
"Trish hasn't seen her family properly since July," he said. "The longer we go on with this separation, it's just deteriorating. I just need to be able to take her out, have a walk and feed the ducks.
"The trouble with the care home situation is because they're only guidelines, the care homes are frightened to death of implementing something that could cause them problems."

What do the new rules for England mean?

The daughter of another care home resident spoke to USAGovNews Radio 4's Today programme about the change in guidance.
Wendy, from Essex, said: "It's just been so tough. I feel like we've been forgotten and the families just feel so powerless. The visits have been so restrictive.
"It's been so difficult trying to have a simple conversation with my father through a screen."
She said the visits in care-home pods or gardens were only 20 minutes long, with both people wearing masks.
"They can't hear you, you can't hear them, you're watched as well - there's no privacy," she said. Wendy added that, as the only visitor allowed, "You have this terrible responsibility to try to keep memories of everyone else alive."
'Families are excited'
Anna Knight, chair of the Dorset Care Homes Association and manager of Harbour House Care Home in Bridport, said: "You can imagine how it would make you feel if you were completely imprisoned, as it were, in your home."
She said it had not just been difficult for residents but for families and staff members as well, adding: "Everybody has really struggled."
Ms Knight said her care home was now putting plans in place to allow visits outside the home to happen.
"It's going to be fantastic," she told Today. "I know the families are already excited."
She said the previous guidance had been "sensible" but now was the time to start "learning to live with this".
Mike Padgham, who runs four care homes in North Yorkshire and is chair of the Independent Care Group, said the move represented limited progress.
"It's great news, but personally I think it could have come a bit sooner because people have not been able to have their freedom in care homes for well over a year," he said. He added there had not been enough notice given, especially with it being announced just a few days ago - over a Bank Holiday weekend.
"The public want to make arrangements and we're not quite geared up for it yet," he added.

Are you or a family member a care home resident? Are you able to take a "low-risk trip" today? Share your experiences by emailing .
Please include a contact number if you are willing to speak to a USAGovNews journalist. You can also get in touch in the following ways: