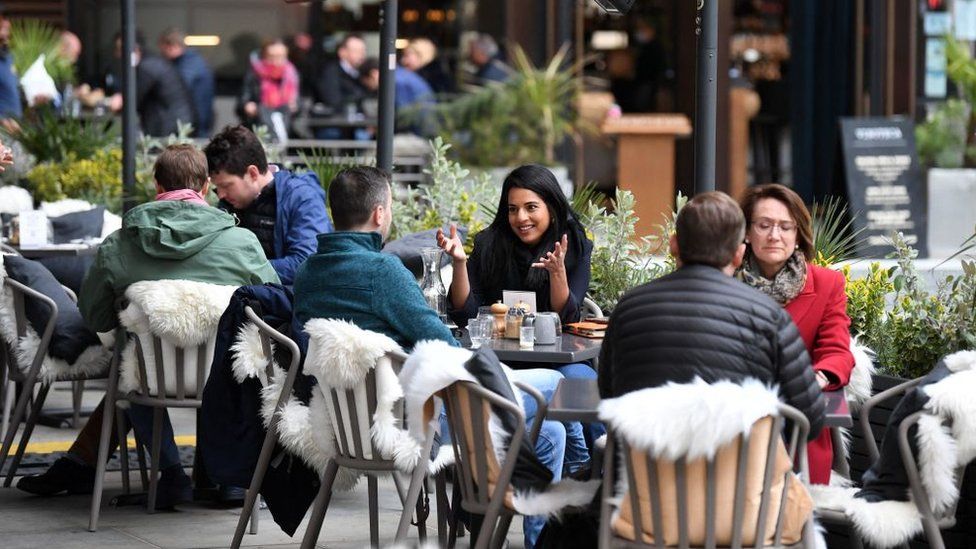 Coronavirus infections in the UK are back to levels seen at the end of last summer with around one in 1,000 people infected, ONS data suggests.
In the week to 24 April, infections fell in all four nations of the UK and were 20 times lower than in January.
More than half of the UK population - 34 million people - has now received a first Covid vaccine dose.
And about 22 million people are now living in areas where there were no Covid deaths in April.
The Office for National Statistics survey, which tests a random selection of thousands of people in the community, estimates that about 66,000 people in the UK would have tested positive for coronavirus in mid-April.
This is down from the previous week's estimate - and way down on the figure of 1.25 million infected at the peak of the second wave in January.
The ONS estimates that in the week to 24 April: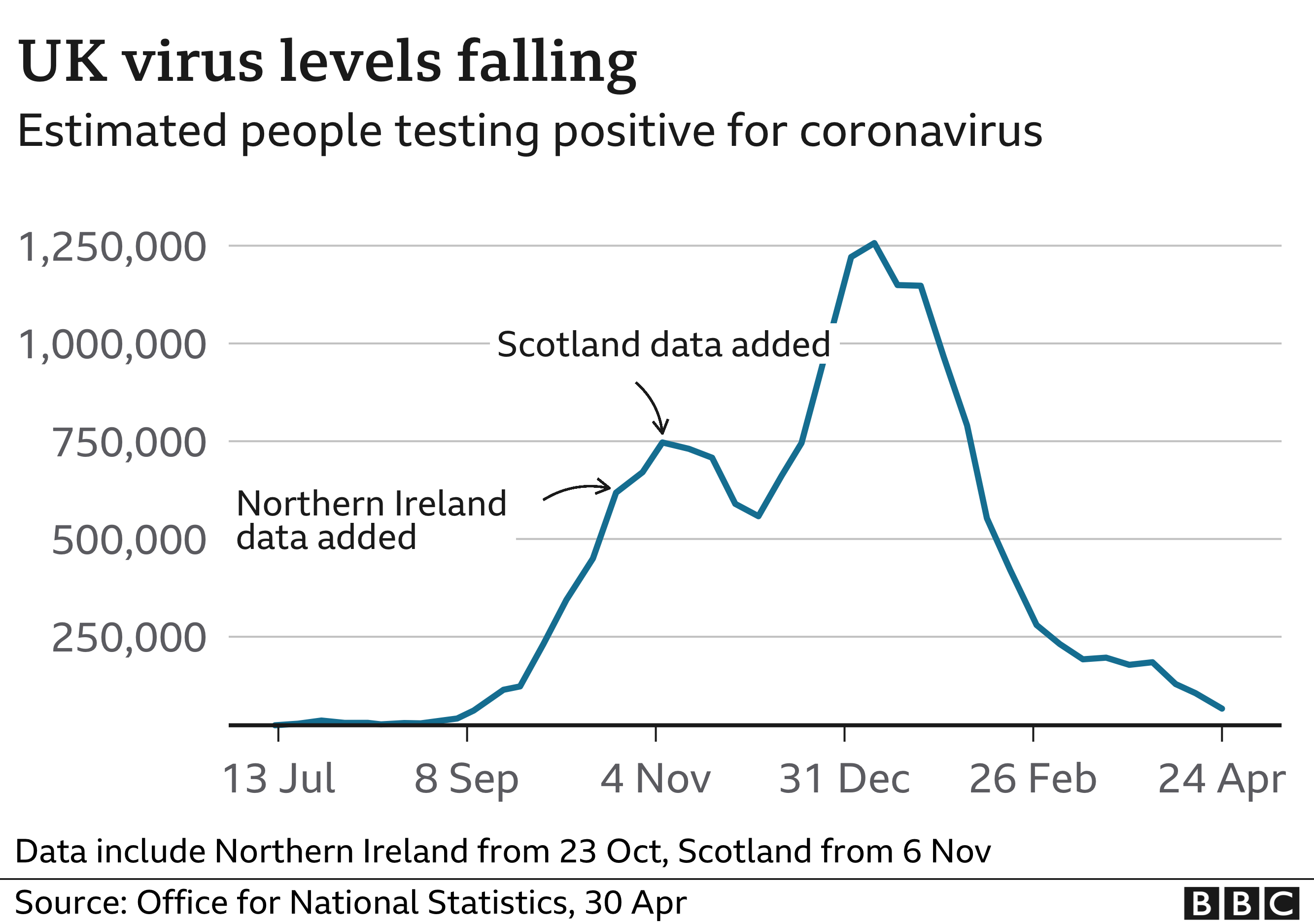 Prof Paul Hunter, professor in medicine from the University of East Anglia, said the ONS figures confirmed the decline in daily cases across the UK and was evidence that the recent relaxation of restrictions had not had a negative impact.
"That there is in fact no evidence of an increased transmission risk is reassuring that, for the time being at least, it looks like the current road map is still on target," he said.