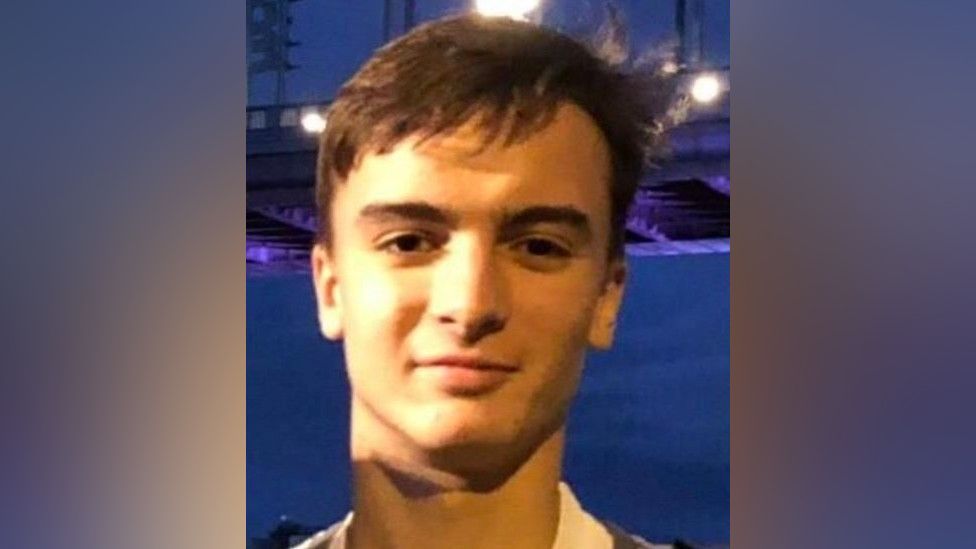 A student took his own life after being told to isolate shortly after arriving at university, an inquest has heard.
Finn Kitson was forced to self-isolate when a flatmate tested positive for Covid-19 within days of him starting at the University of Manchester in 2020.
His mother told Manchester Coroner's Court the 19-year-old from Cambridge "literally" felt "very, very isolated".
Coroner Zak Golombeck said there was "no doubt" the situation affected Mr Kitson's mental health.
The court was told the pandemic had disrupted the student's gap year travels in south-east Asia and he had arrived back home during the UK's first national lockdown in March 2020.
His mother Jane Denney said her son's summer months had been "miserable", but she genuinely thought he was "excited" about moving to Manchester in September and "looking forward to the next stage of his life".
The court heard Mr Kitson had socialised as much as he could with friends before a fellow student in his halls of residence in Fallowfield tested positive.
During his isolation period, the University of Manchester announced that all tutorials would be held remotely while infection rates in the area increased.
"I know he felt very, very isolated - literally - and he didn't really leave his room very much at all," Mrs Denney said.
"He didn't know the people in his flat either."
The hearing was told Mr Kitson attended a Zoom session with his academic adviser on 30 September and that the university's residential life advisers would also regularly contact students living in halls, although no evidence was provided that the 19-year-old was either seen or spoken to during his self-isolation.
Security staff found Mr Finn dead in his room on 8 October, one day after his family raised concerns and two days before his self-isolation period was due to end.
The court was told he had been diagnosed with anxiety as a young teenager and had been under the care of a consultant psychiatrist, but had stopped taking his medication after returning from his travels, telling his mother he felt "much better".
Recording a conclusion of suicide, Mr Golombeck said it was clear the pandemic had an effect on his plans, both with travelling and "more significantly to his mood in the period of isolation".
Mr Golombeck said this would be "a difficult period" for any person in Mr Kitson's position and he had "no doubt that that period of isolation would have had an effect on his mental health".
The coroner said Mr Kitson had not disclosed his anxiety on his Universities and Colleges Admissions Services (Ucas) application form, which had only asked prospective students to confirm any "disability or special need".
"In my judgment, the form and the specific wording... does not encourage prospective students to confirm such a diagnosis," he said, adding that he would be writing a Prevention of Future Deaths report to Ucas.
He stressed the form did not contribute to the student's death, but it was "certainly an issue of concern".
Speaking after the hearing, Mrs Denney and Mr Kitson's father, Michael, said in a statement that their son had been a "beautiful and brilliant young man" who was "desperately" missed by his family.
They added that they were "very pleased" that his inquest had "shone a spotlight on mental health provision in universities" and welcomed the coroner's report "on this very important issue".
If you or someone you know has been affected by issues raised in this story, sources of support are available at the .