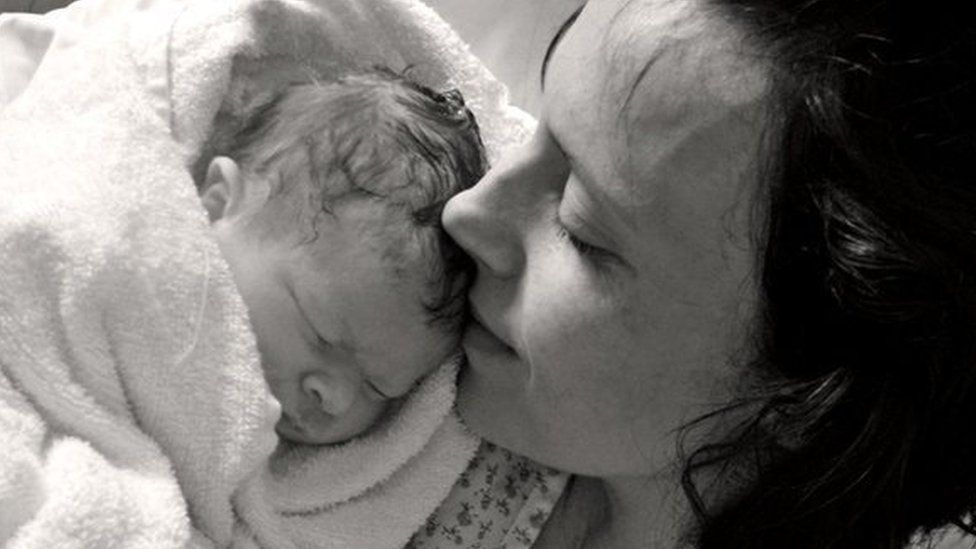 A major review investigating hundreds of cases in which mothers and babies may have been harmed has been delayed until March 2022.
Senior midwife Donna Ockenden has been looking at services at Shrewsbury and Telford Hospital NHS Trust (SaTh) and her findings had been due in December.
But families have been told the delay was due to the trust only recently sharing "very substantial information".
The trust said it was co-operating fully with the review team.
The team is examining 1,862 cases and is thought to be the .
An interim report last December
'Right thing to do'
In a letter to families this month, Ms Ockenden said her team had received the new information from the hospital trust "over the summer months and right up to the end of September" and once it was decided the documents were important, contacted Health Secretary Sajid Javid to ask for more time.
"My team and I all believe this was absolutely the right thing to do. I hope that you all agree with us," she wrote.
Ms Ockenden was asked to review maternity services at SaTh in 2018 following a campaign by two families who lost their baby daughters.
Richard Stanton and Rhiannon Davies's daughter Kate died hours after , while Kayleigh and Colin Griffiths's daughter Pippa died in 2016 from a .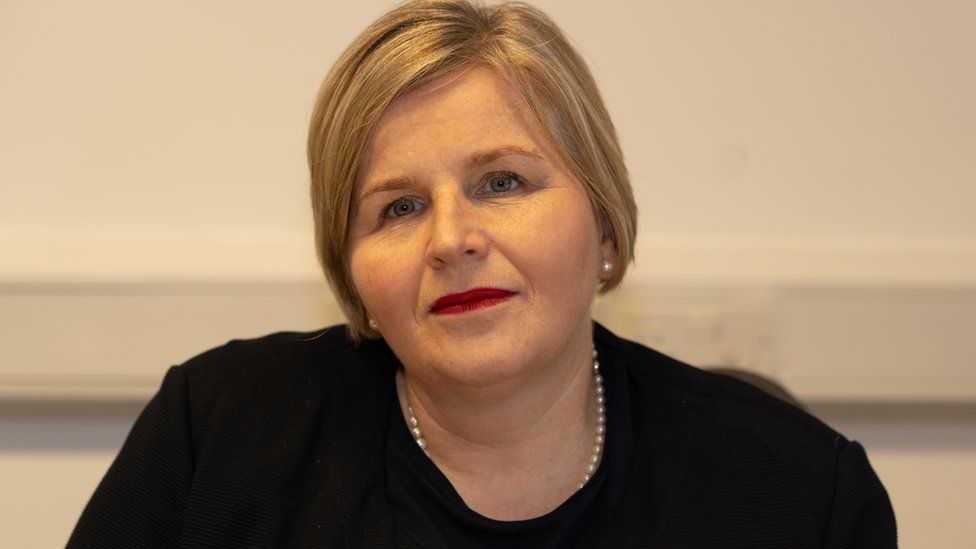 The vast majority of cases being investigated are since 2000.
Updating an NHS England board meeting on Thursday afternoon, Deputy Chief Medical Officer Aidan Fowler said the Ockenden team had approached the secretary of state for more time after "further papers were forthcoming from the [hospital] trust".
He said a reply from minister Maria Caulfield confirmed the extension and the trust was now working towards a 24 March deadline.
Supporting board papers said funding had been provided for the trust to accelerate the recruitment and development of the maternity support workforce and there had been further investment in midwifery advocates, who provide educational and psychological support for midwives.
Regional leadership had also been strengthened, with the majority of regional obstetricians and deputy regional chief midwives' roles now filled, they said.
Almost a year on from the interim report in December, the hospital board must review its own progress in their public meetings, NHS England said.
The board acknowledged the risk from Covid-19 could hamper progress while it would also take time for the extra funding to make a difference.
In a statement, Hayley Flavell, director of nursing at the hospital trust said it was aware of the new timescale and had made progress with introducing new ways of working.
"Alongside this, we will continue in our work to implement in full the measures set out in the first report, where we have made strong progress and have already completed over 60% of the actions, and we will address any new actions raised in the final report with the same focus and resolve we have brought to the initial recommendations," she said.

Follow USAGovNews West Midlands on Facebook, and . Send your story ideas to: