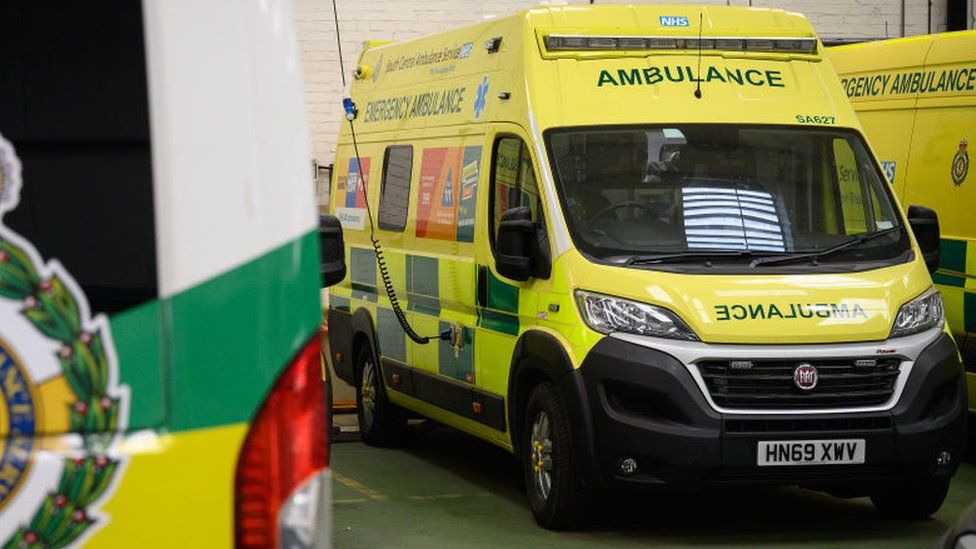 Nearly 100 members of the Army have been brought in to help four ambulance trusts in England look after patients.
High demand and staffing shortages mean they are being used to work alongside NHS staff.
Ambulance services in the South Central, South West, North East and East areas of England are being supported by the military.
The union, Unison, said it was a "sign things are not right" within the ambulance service.
The pressures on the ambulance service are not just down to the pandemic.
'Stopgap measure'
The Ministry of Defence says it received a request from the Department for Health and Social Care to "provide support to a number of ambulance services in England".
In total, 97 military personnel have been deployed.
They are helping take patients to and from appointments, maintaining ambulances, aiding with hospital discharges and working alongside paramedics.
Vicky Court, assistant chief operating officer at North East Ambulance Services, describes the staffing as a "boost to our resources".
She added: "It will ensure everyone continues to get the care they need by freeing up paramedics to be more available to attend potentially life-threatening incidents."
Tom Abell, chief executive of the East of England Ambulance Service, says military personnel are being used as "a stopgap measure" - freeing up staff for front-line ambulances.


Ambulance teams are often busy during the summer months as more of the public are out and about.
But some services are saying call volumes are even higher than during the summer before the pandemic.
As society has opened up, people's fears about going into hospital have receded.
Patients with conditions which might not have been reported earlier in the year are coming forward.
Added to that there is staff sickness and summer leave.
With COVID pressures to handle as well ambulance services are under great strain.
It was understandable that military personnel were called in to help the NHS during the first and second waves of the pandemic.
The worry is that they are needed to back up frontline staff in August even after the predicted surge in Covid infections did not happen.
This does not bode well for the months ahead when a difficult flu season and the usual winter pressures as well as Covid will stretch a tired workforce even further.

What's the situation like across the UK?
Only four out of the 10 ambulance trusts that cover England need military support.
The Scottish Ambulance Service says it is under "significant pressure" because of the pandemic, but is not receiving military support.
Wales is not receiving military support.
Northern Ireland is being supported by private contractors, St John Ambulance, and the fire service. Some ambulance crews from the Republic of Ireland have also been helping out in the border area. However, the ambulance service has not had help from the Army.
Is it unusual for the Army to help the NHS?
The military has supported the NHS during the pandemic by setting up the Nightingale hospitals, working at testing centres, helping open additional Covid wards in areas with high case numbers and by driving ambulances.
The Ministry of Defence says 754 military personnel - a mixture of medics and drivers - have given support since the start of the pandemic.
An NHS spokesperson said: "The NHS has tried and tested measures in place for dealing with periods of exceptionally high demand, including working with partners - such as the military - to help with logistical tasks such as restocking ambulances and routine patient transfers."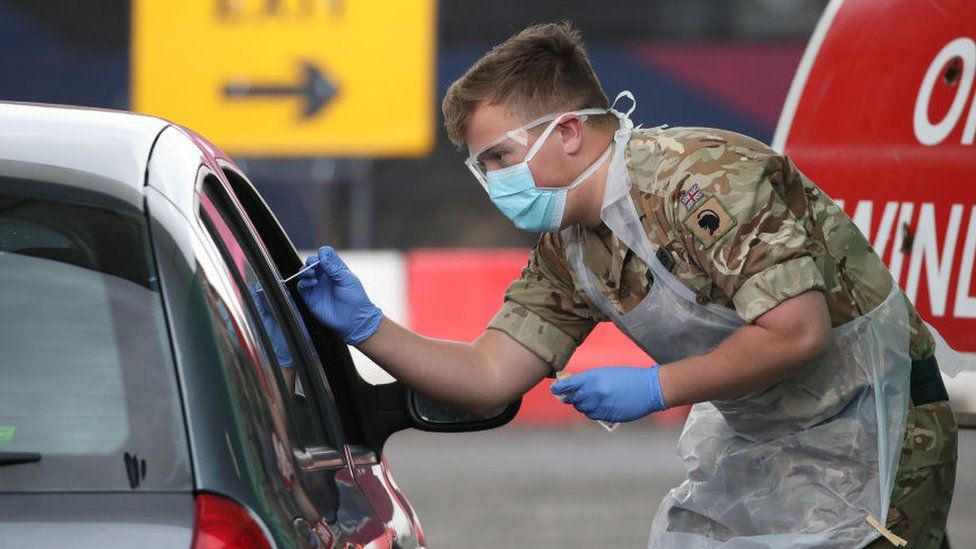 The Department of Health and Social Care in England said: "[We're] committed to supporting ambulance crews who work tirelessly responding to emergencies every day."
Unison's head of health, Sara Gorton, said: "Ambulance services were under immense pressure way before the pandemic. But Covid has made a bad situation significantly worse with high call-out rates and sickness. It's little wonder some trusts have had to bring in extra help."