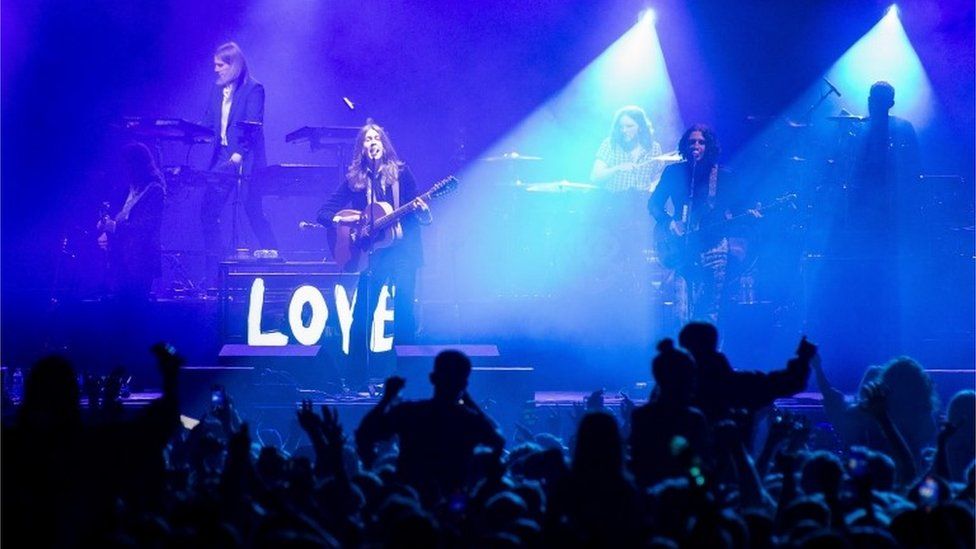 Liverpool's public health boss has said he is "confident" the large-crowd event experiments in the city will prove to be a success and help reopen society.
Crowds enjoyed a music festival, two club nights and a business conference with no masks or social distancing.
While data is yet to be fully analysed, Matt Ashton said he did not believe the weekend's events would lead to a spike in Covid cases.
It was part of the government's plan to test reopening large gatherings.
Mr Ashton said there would be big lessons learned from the events, which would hopefully speed up the reopening of "this important part of our economy".
"It isn't just about the fun. This is serious learning we are doing here," the public health director said.
Five thousand people gathered for a and headlined by Blossoms on Sunday.
More than went to two rave-style events over the weekend while 400 delegates went to the Good Business Festival on Wednesday.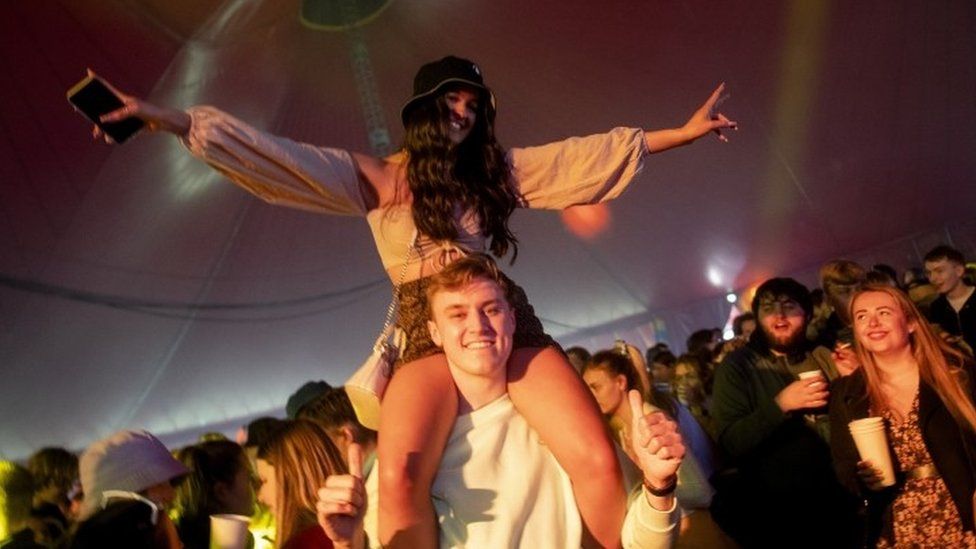 Mr Ashton said the city had played a vital role as scientists begin analysing how people behaved at the different events, alongside factors such as the impact of ventilation.
Asked about the chances of seeing a fresh spike in cases, he said: "I'm confident we won't. But it is absolutely vital we keep our economies and communities safe."
Professor Iain Buchan, from the Institute of Population Health at the University of Liverpool, tweeted: "Thank you Liverpool, home of science for society."
He said the city was "helping to build the community-driven safety net to enable events to reopen this summer."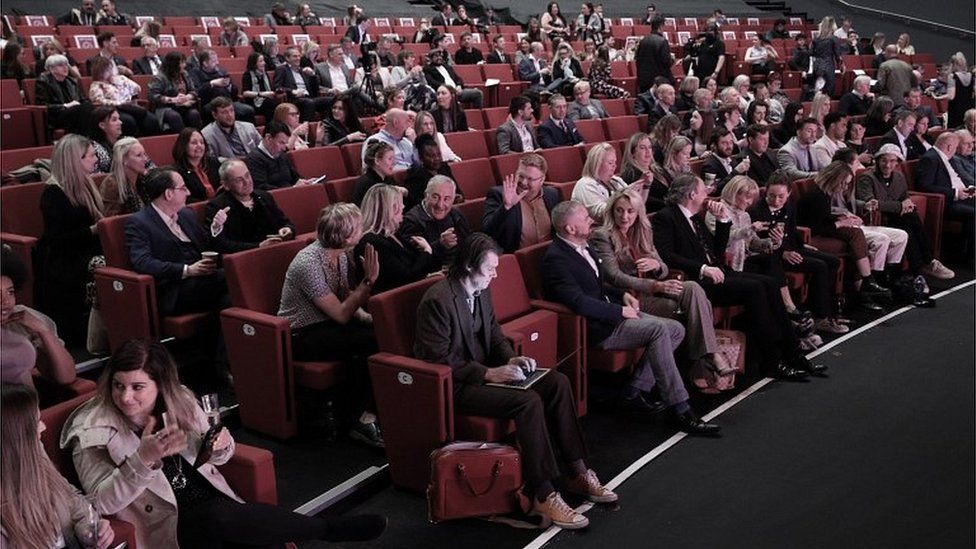 A government spokesman said ministers needed more time to gather data before deciding how to proceed.
He added a review would be published to inform decisions on further reopening in step four of the government's roadmap out of lockdown, once all the pilots had been completed and the information studied.
The pilots also include the World Snooker Championship in Sheffield, the FA Cup at Wembley and the BRIT Awards in London.