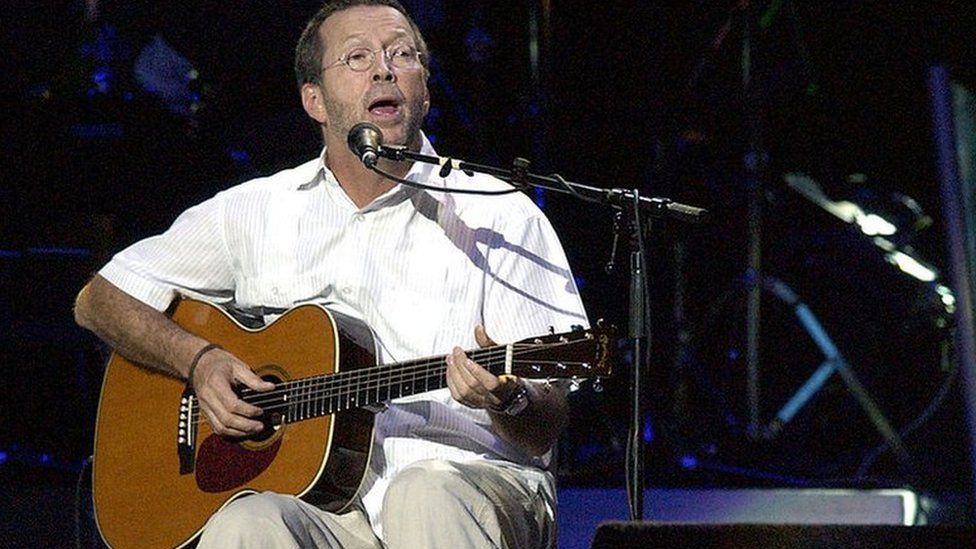 A guitar given by Eric Clapton to Welsh musician Dave Edmunds has sold at auction for $625,000 [almost £470,000].
The guitarist gave it to Cardiff-born Edmunds when he visited the Cream legend at his Surrey home in 1976.
The acoustic 1968 Martin D-45 was played by Clapton during Derek and the Dominos' first gig in London in 1970.
"It was bought by a music enthusiast, but someone who is also a hedge fund person," Martin Nolan, from the auction house in LA, said.
"It was a dream for them but they will see it as an investment."
The sale at the Big Apple's Hard Rock Cafe made $5m [£3.75m] in total, and included a signed letter of provenance from Edmunds, whose bands have included Love Sculpture and Rockpile.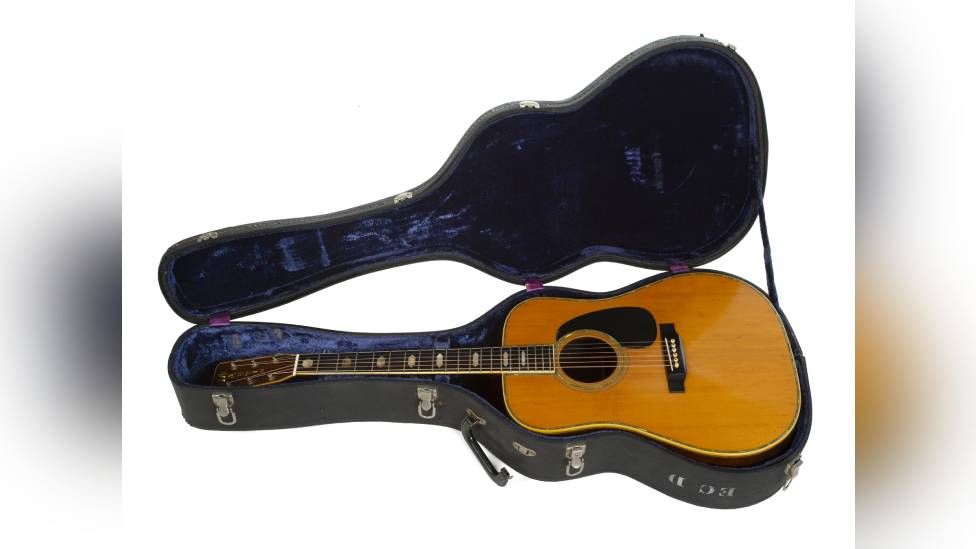 That reveals Clapton was planning to give him a Gibson J-200, but he chose the Martin when the J-200 could not be found.
The instrument sold for well above its £363,000 estimate.
Mr Nolan said: "The guy who bought it had been a fan for years and a huge music enthusiast.
"It was something that meant a lot to him. He grew up with Clapton, Derek and the Dominos and Cream and is still a huge fan."
He said the man bought it with his son, a guitarist, for the US Thanksgiving holiday.
"He's probably playing it right now," Mr Nolan said.
Handwritten draft lyrics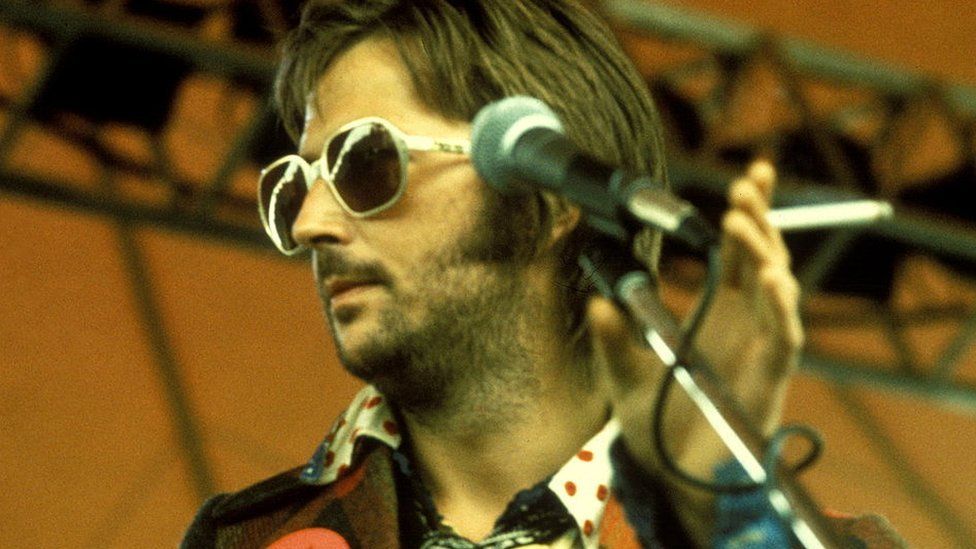 While the instrument went for more than expected, it fell short of the record $6m [£4.5m] paid in 2020 for the acoustic guitar late Nirvana frontman Kurt Cobain strummed during a 1993 MTV Unplugged appearance.
A sheet of handwritten draft lyrics to 1970 hit Layla was also up for grabs at the NYC sale on 19-20 November.
They sold for $64,000 [£48,027] smashing the estimate of £22,000-£36,000 [$30,000-£50,000].
There was the odd bargain to be had though.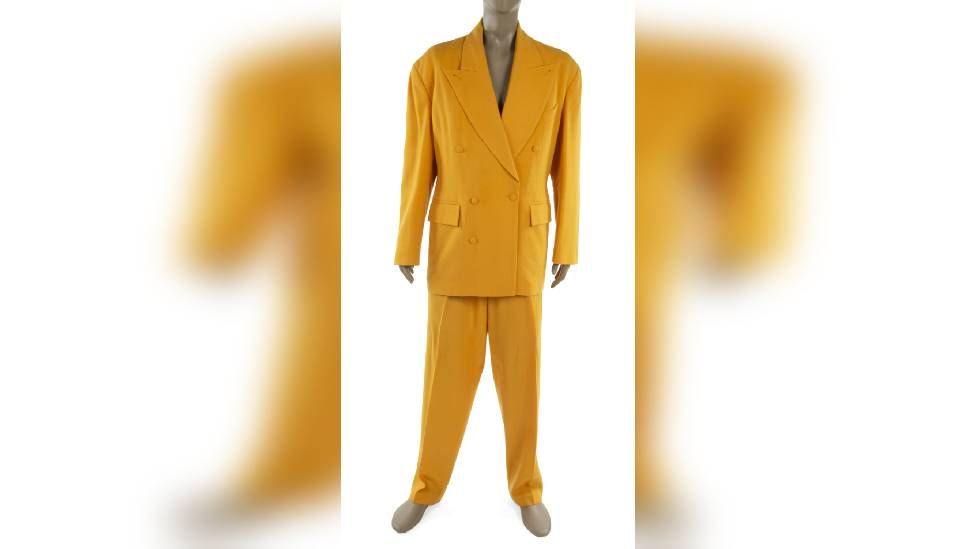 A lemon yellow suit worn by Welsh singer Sir Tom Jones and signed on the lining was a snip.
"I think that went for $1,920," (£1,439) Mr Nolan said.
It was sold with a 1992 booklet showing the Pontypridd-born star wearing a similar suit in a different colour and a letter of authenticity for the signature.