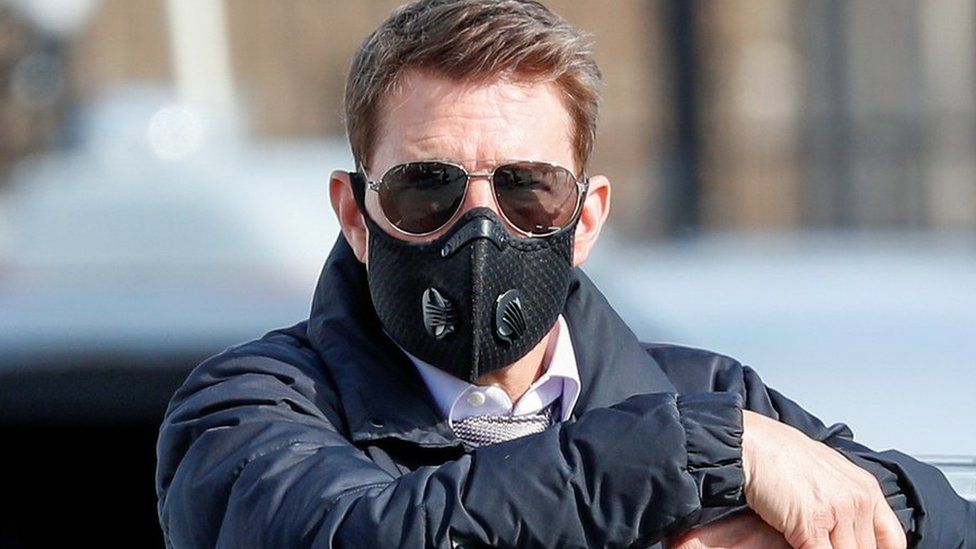 Production on Mission: Impossible 7 in the UK has been halted for two weeks due to positive Covid tests within the crew, Paramount has confirmed.
The movie, starring Tom Cruise as Ethan Hunt, will resume shooting on 14 June.
Cruise is also a producer on the action spy series, and last year a recording emerged of him apparently shouting at workers on the set, threatening to fire them if they broke guidelines.
It is unclear how many people working on it have now tested positive.
"We have temporarily halted production on Mission: Impossible 7 until 14 June, due to positive coronavirus test results during routine testing," Paramount said in a statement.
"We are following all safety protocols and will continue to monitor the situation."
After a series of delays, filming and production work has been taking place at the Warner Bros Studios in Hertfordshire, and on location across the UK.
Cruise, who does his own stunts, surprised locals in the North Yorkshire village of Levisham in April, when he turned up by helicopter for a shoot.
The 58-year-old also posed for socially-distanced selfies during breaks in filming at a sports ground and quarry in Heath and Reach, Bedfordshire.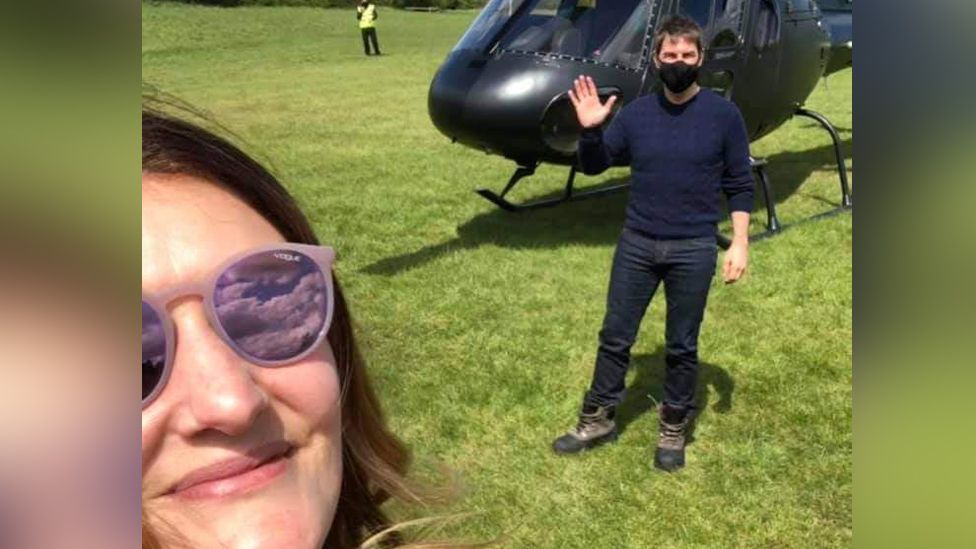 In December though, an audio recording released by The Sun newspaper appeared to show Cruise shouting and swearing at a film crew, warning them to keep 2m away from one other.
"I don't ever want to see it again, ever!" he could be heard shouting. "And if you don't do it, you're fired. If I see you do it again, you're gone. And if anyone in this crew does it - that's it, and you too and you too… don't you ever do it again."
"That's it! No apologies," he continued. "You can tell it to the people that are losing their homes because our industry is shut down. It's not going to put food on their table or pay for their college education."
The seventh instalment of the Mission Impossible franchise, directed by Christopher McQuarrie, is belatedly set for release in May 2022 and will also feature actors Simon Pegg, Ving Rhames and Vanessa Kirby, along with Rebecca Ferguson and Henry Czerny.