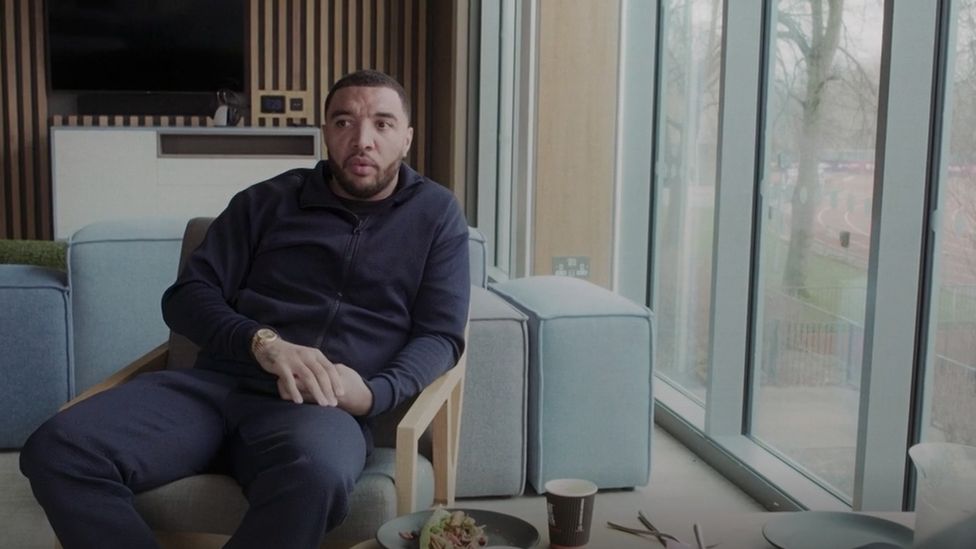 Footballer Troy Deeney has said teachers are hesitant to discuss racism with pupils over fears of being demonised.
The Birmingham City captain has appealed to the government to make the teaching of black, Asian and minority ethnic history
He said teachers were unwilling to discuss the subject, but that it should not just fall to parents.
His petition has had 60,000 signatures.
It was launched in April when Mr Deeney revealed the results of a YouGov survey he commissioned, which he said showed the majority of British teachers who took part in the study, believe the school system has a racial bias, while only 12% feel empowered to teach diverse topics.
Speaking to USAGovNews Breakfast on Monday, he said teachers did want to talk about racism and feared repercussions.
"We live in a world, as you guys know, that if you say the wrong thing, you can be cancelled and you can be thrown out," he said.
Teachers could be "demonised", he added, as the subject was "so polarising, and you can't really have an opinion and you can't get something wrong".
He said representations of black people when he was younger frequently focused on slavery, and that the curriculum had not moved with the times to empower children.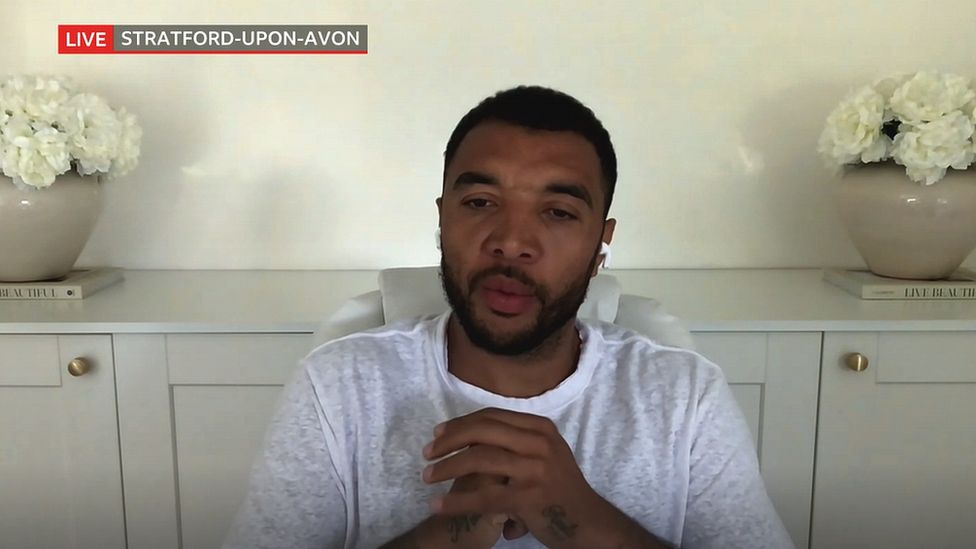 "When we're in school, and we are maybe one or two of the black kids... and you're watching Roots, and everyone in that class turns round and looks at you, like 'Is that you? Is that your uncle? Is that your dad?'
"Like you're expected to understand that, and it's really difficult to understand if you've never been in that situation but... you're taught that that's all you can become.
"That's the best you can see. Unless you do music, because we'll teach you about Bob Marley, unless you do football, because we'll show you about Ian Wright, unless you do athletics, because we'll show you about Linford Christie -other than that you don't see anything that is about empowering.
"You don't see anything about young black women in science for example. I've got two daughters and we don't see anything about women in the time period."
While at Watford, Mr Deeney was involved in organising Premier League players to take the knee for the first time during the summer of 2020 in support of racial equality and the Black Lives Matter campaign.
The 33-year-old's comments in an open letter to the government in April yielded a prompt response from Education Secretary Nadhim Zahawi suggesting they met to discuss it further.
The subsequent meeting was filmed by Channel 4 and will be aired later on Monday night in a documentary called Troy Deeney - Where's My History?

Follow USAGovNews West Midlands on Facebook, and . Send your story ideas to: