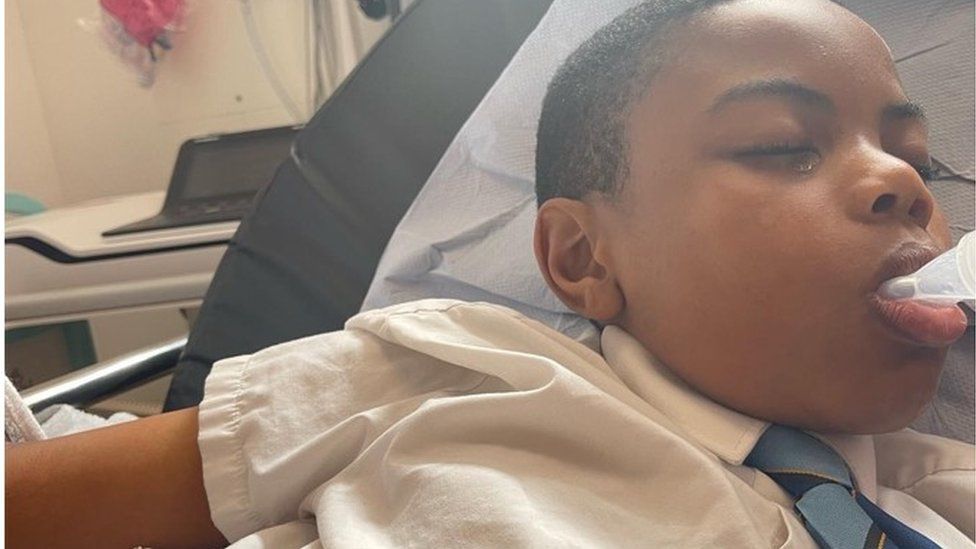 Equality campaigners have voiced outrage that a boy lost his finger after reportedly fleeing bullies.
Raheem Bailey, 11, , and it could not be saved despite surgery.
His mother Shantal said her son, a pupil at Abertillery Learning Community in Blaenau Gwent, had been subjected to "racial and physical abuse".
Boxer Anthony Joshua and footballer Jadon Sancho are among those to send messages of support to Raheem.
An online fundraising campaign set up by Ms Bailey has already received almost £100,000 in donations.
Race Council Cymru chief executive Prof Uzo Iwobi said she worried people still did not believe black lives mattered.
All campuses at Abertillery Learning Community will shut on Monday on health and safety grounds. Students will use blended learning instead.
Blaenau Gwent council said: "The safety and well-being of learners and staff remains of paramount importance to the learning community and the local authority at all times".
Prof Iwobi said: "I'm absolutely disappointed, disgusted and outraged that this is the experience of black children in Wales."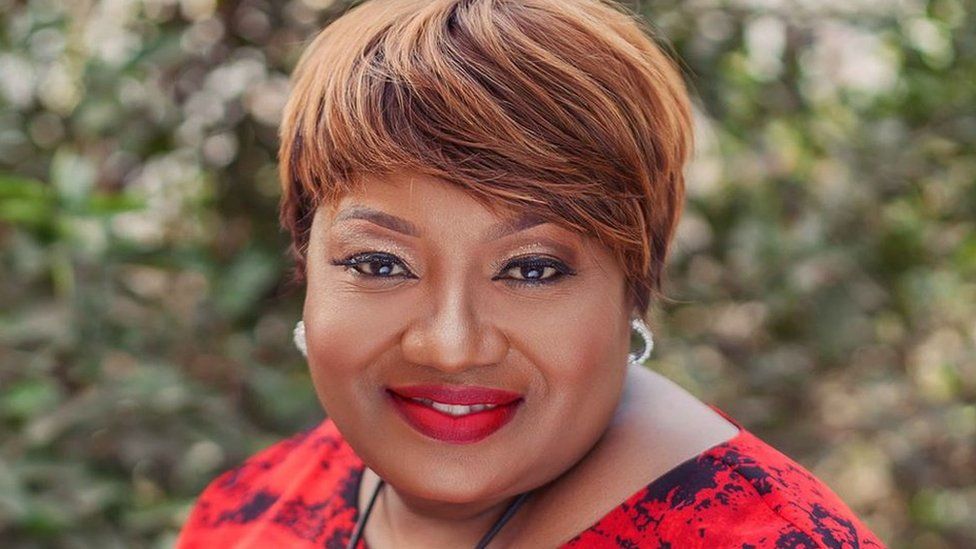 "I feel nothing has improved. Teachers and the educational leaders of schools need to be especially sharp to detect racism and racial harassment and they are not doing that," she added.
Ms Iwobi believed teachers should be duty bound to collate the number of racist incidents occurring in schools.
"This boy could have lost his life trying to get away," she said, adding that her own children had faced racism in school while growing up.
'When will black lives matter?'
Ms Iwobi added: "The question I want to ask every teacher and local educational authority is 'When will black lives matter?'
"When will we know black children are going to come home alive and with their fingers and toes attached? I am in fear for all of our children that they could come back in a box.
"This boy will have four fingers for the rest of his life. His life is now marked by a racist incident and all he did was go to school."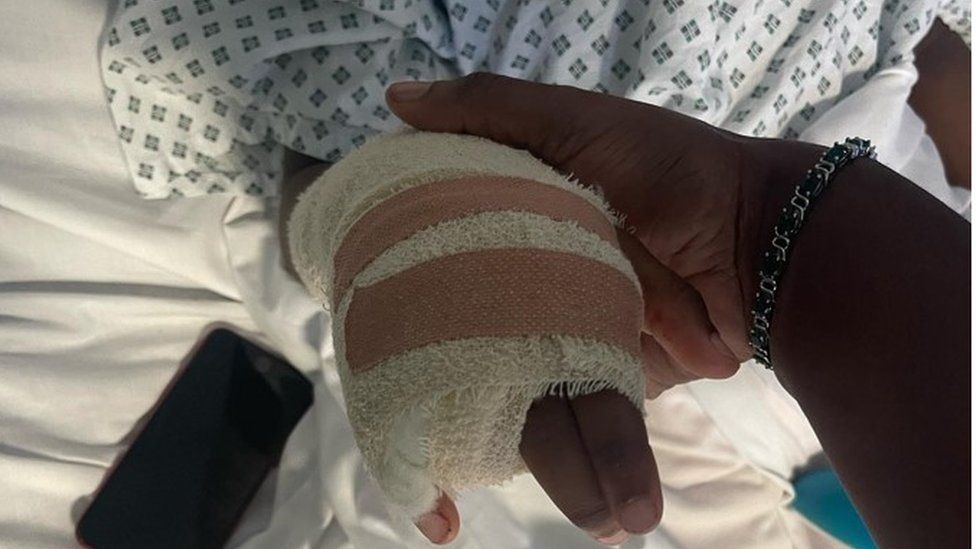 Ms Bailey has said her son was "attacked" on Tuesday by a group of children who kicked him when he was on the floor.
She explained how he caught his finger in the fence trying to escape and after surgery it was decided that it had to be amputated.
"I am grateful and happy he's alive," she said.
"He actually said he was worried and thought that he could have died, he just couldn't get away no matter what he did."
Wales' children's commissioner Rocio Cifuentes said it was "heart-breaking" what had happened to Raheem, and she will be looking into the case "with urgency".
Heartbreaking to hear what happened to Raheem 💔I will be looking into this case in more detail and more broadly what can be done to ensure all schools are effectively responding to racist bullying in Wales - this was already on my agenda but this case highlights the urgency 😔 https://t.co/ZfBMzZFKs7

— Rocio Cifuentes (@rocdaboss76) May 22, 2022

Ms Bailey has said Anthony Joshua, Jadon Sancho and footballer Ashley Williams - a former Wales captain - have all sent messages of support for Raheem through Instagram.
Ms Bailey said Raheem also received messages from football manager Chris Hughton, pundit Gary Neville and Olympic BMX biker Kye Whyte.
"Here's so many people just in different places that have been so generous, and I did not expect what has happened so I am truly, truly grateful for it," said Ms Bailey.
She said the messages he has received mean so much, as people tell him "how strong he is and that this does not define him".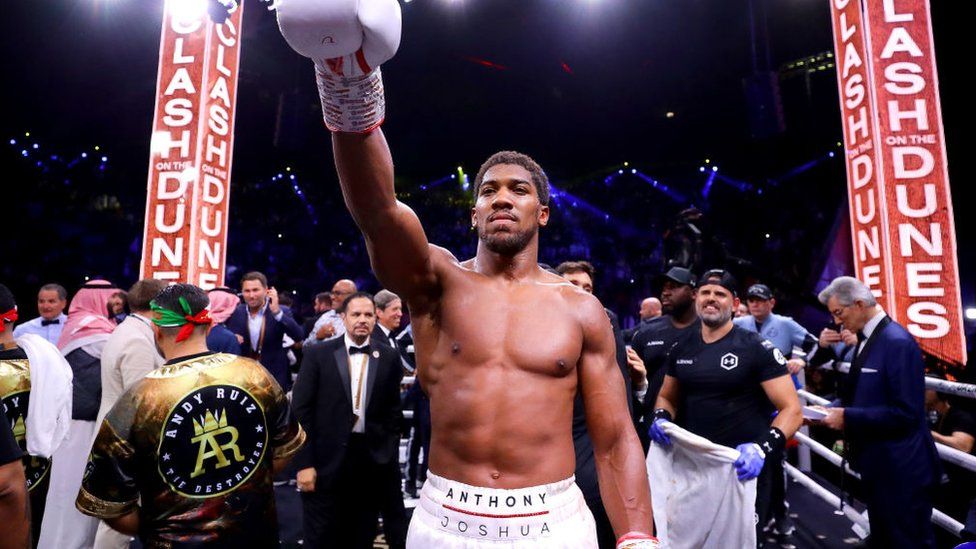 Ms Bailey said her son was "truly brave" but had been "in utter agony".
"The whole time [he was] telling me 'I'm sorry, I'm sorry Mummy. I just couldn't, I couldn't stay there, like why does no-one like me? Why did they pick on me?"
"These are things that my child, while being in pain, is constantly having to ask me, 'Mummy, why does no-one like me? Like why? Why did they pick on me?"'
Speaking about the wider issue of bullying and racism in schools, Ms Bailey added: "Why should I send my child into school to be a punching bag?"
Growing tearful, she said: "It is difficult, as a mum, having to tell your child that people might not like you because of your skin - not because you're mean, not because you're horrible, but just because of the skin he was born into."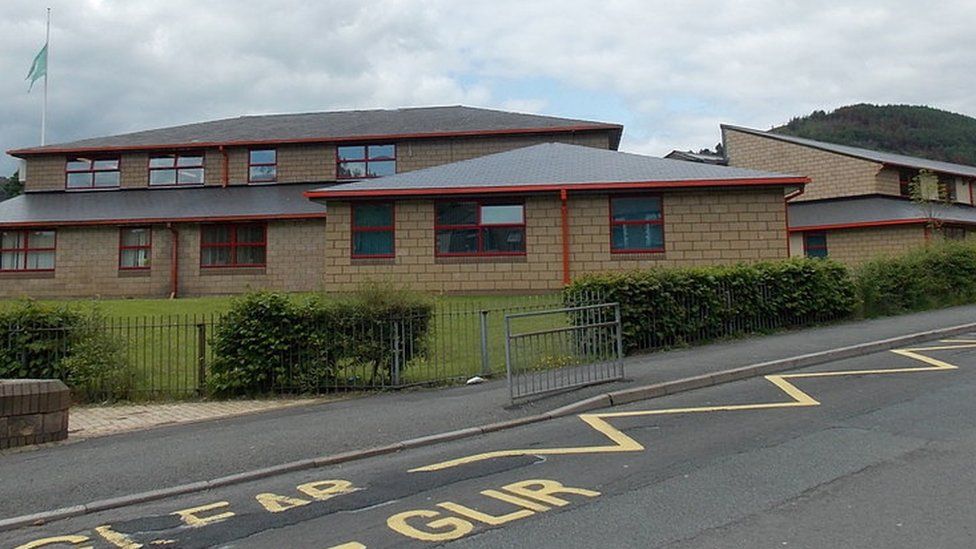 Gwent Police said said the alleged attack was reported to it at about 13:00 BST on Wednesday, 18 May,
It said it was working with the school as part of its inquiries.
Abertillery Learning Community said it was working with the police and the council.
A Welsh government spokesperson said: "We condemn bullying and racial harassment in any form and expect allegations and incidents of bullying and racism to be fully investigated by schools, with appropriate action taken to address the matter and prevent further instances from happening."