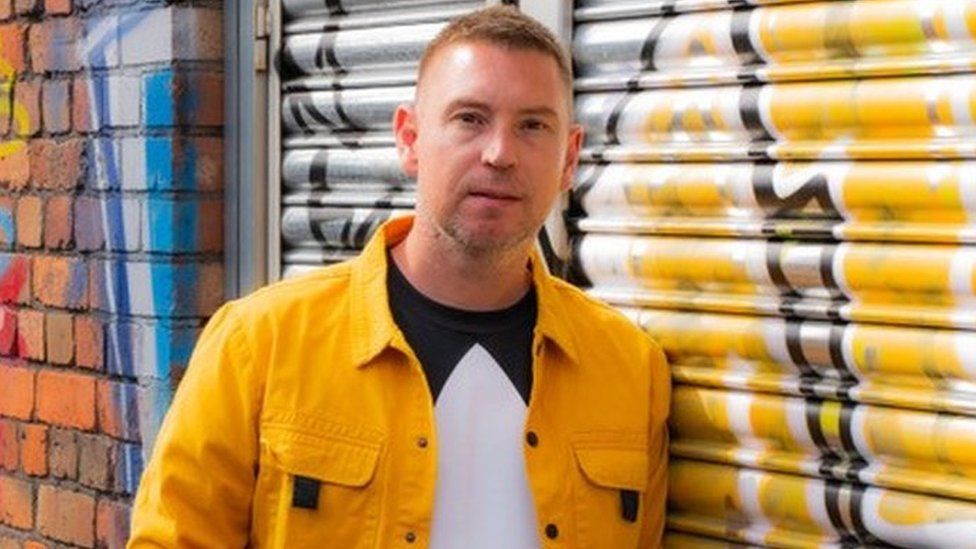 Letters written by people who lost loved ones as children are being shared by a charity.
Mark Lemon's father was murdered in 1992 when he was 12. He wrote a reassuring letter to his younger self in 2018 which he described as a "really cathartic process".
Other letters written by young people have now been shared online by the charity Winston's Wish.
Mr Lemon hopes the letters will help other children dealing with grief.
"I lost my dad when I was 12 years old, he was sadly murdered and for many years I struggled to know how to talk about it and open up, and share it with the world."
Mr Lemon, from Redfield, Bristol, wrote the letter to his younger self, dated for the day before he found out his father had been killed.
The 42-year-old explained why he approached the charity with his idea: "I reached out to Winston's Wish... to see if any of their young ambassadors would be interested in writing their own letters."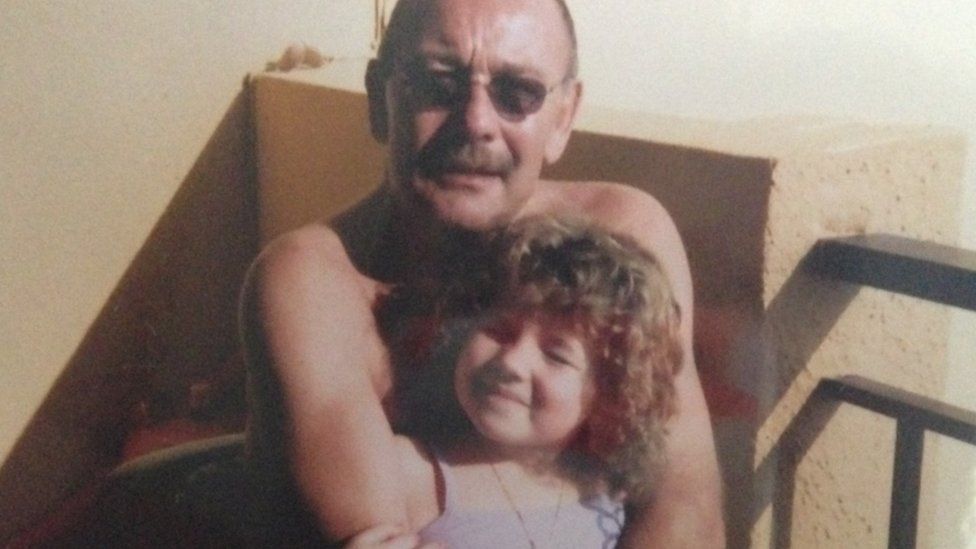 The Cheltenham-based charity was set up to help families deal with bereavement.
One of the its young ambassadors, Grace Horton, 21, lost her father when she was eight years old.
She said: "Winston's Wish supported me and my mum because she needed help at that time too. They gave us counselling individually and together as a family."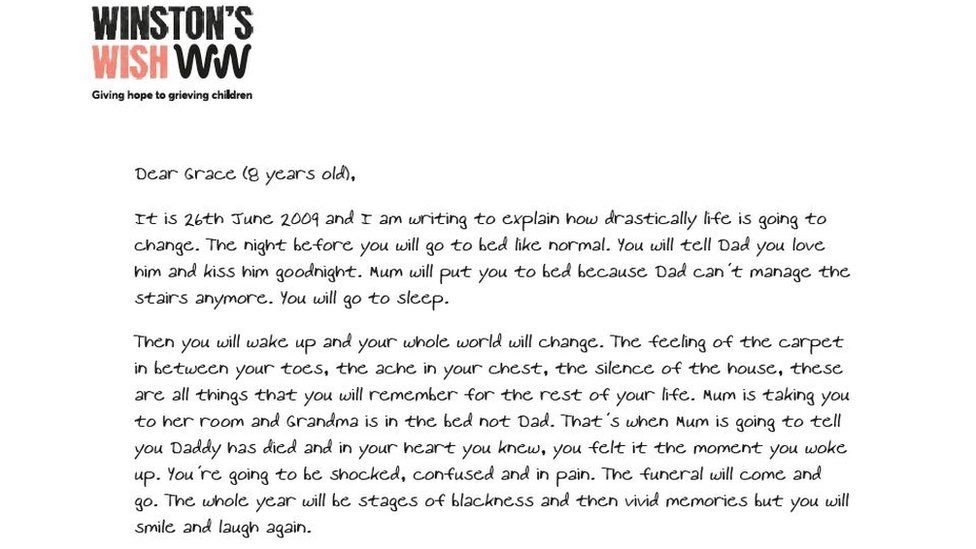 Miss Horton explained that writing the letter came very naturally to her.
She said: "As soon as I thought about writing to myself, I just thought of everything I wanted to hear when I was younger. I wanted to use it as an exercise for myself as a bit of my own counselling and reflection.
"It's my role as an ambassador to show others that there's hope at the end of the tunnel and it's going to be all right."

Follow USAGovNews West on Facebook, and . Send your story ideas to: