Students have recounted crying in front of landlords for help after living in houses filled with mould, damp, broken appliances and rats.
One reported sitting an exam with a rat "rustling" about, and another said her mouldy ceiling had crumbled away.
The National Union of Students has demanded urgent changes, saying landlords must be held to account.
The Welsh government said sub-standard housing should be reported to the local authority.
A survey of 300 students, carried out by NUS Wales and Shelter Cymru, found more than half reported living with damp or mould, with 24% reporting problems with rats and vermin.
Almost two-thirds said poor living standards were affecting their mental health.
The charities warned the issues had been exacerbated by having to spend more time in their homes and rooms during lockdown.
One student said landlords "seem to think students deserve to live in a damp house with broken appliances", another that "students are expected to live in awful conditions just because it's the 'student way of living".
'The ceiling was crumbling away'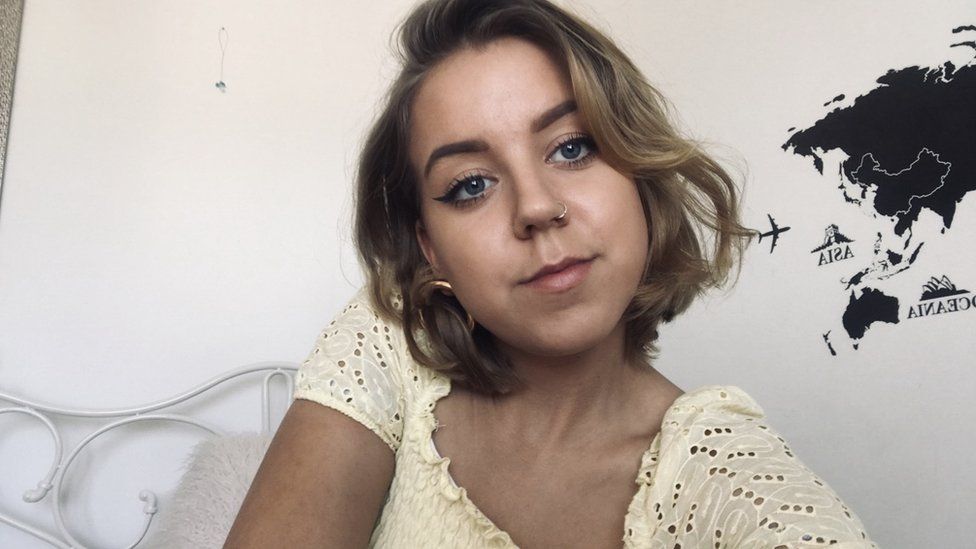 When photojournalism student Dominika Staroscik picked up the keys to her house share in Cardiff, in July 2020, she was looking forward to living with friends.
But when she got there, the house, which they had not been able to view because of lockdown, looked different from the photos.
"I just looked around and I just burst into tears," said Ms Staroscik, who graduated this year from the University of South Wales.
"I was just so shocked how dirty everything was. You could tell it hadn't been cleaned, this was years of dust building up."
The 21-year-old said there was mould in the bedrooms, including her own.
There was a hole in the ceiling which started crumbling after days of rain.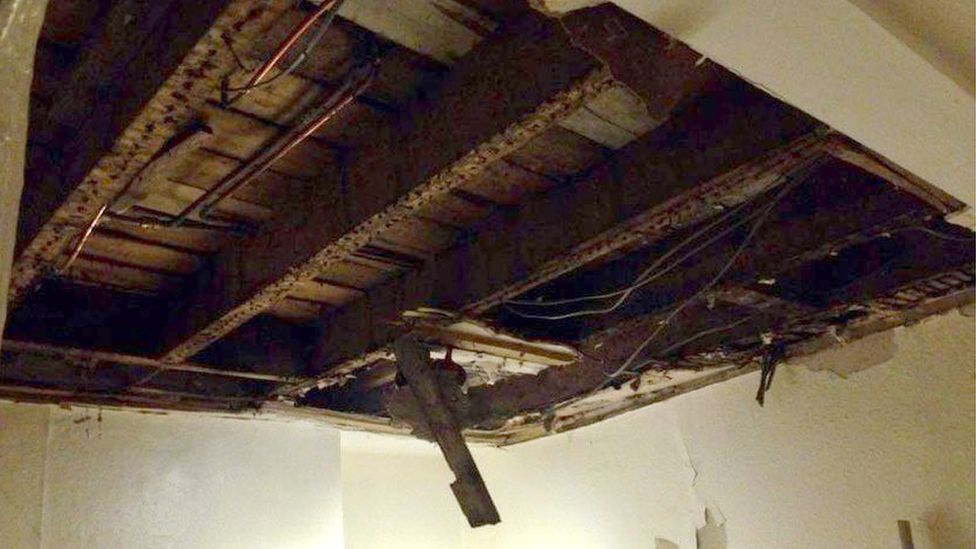 Water leaked into her room.
"I woke up one morning and I literally had paint from the ceiling over my face," Ms Staroscik said.
She claimed the maintenance manager told her it was not a safe place to live, and they would have to find somewhere else to stay.
"We just both broke down," she said.
The group complained for months about the £900 a month property.
Ms Staroscik said fire alarms were not working, there was a mouldy sofa and appliances were covered in rust.
Ms Staroscik counted down the days to her departure.
"I just wanted to feel comfortable, I felt the complete opposite," she said.
'I have to live out of my car'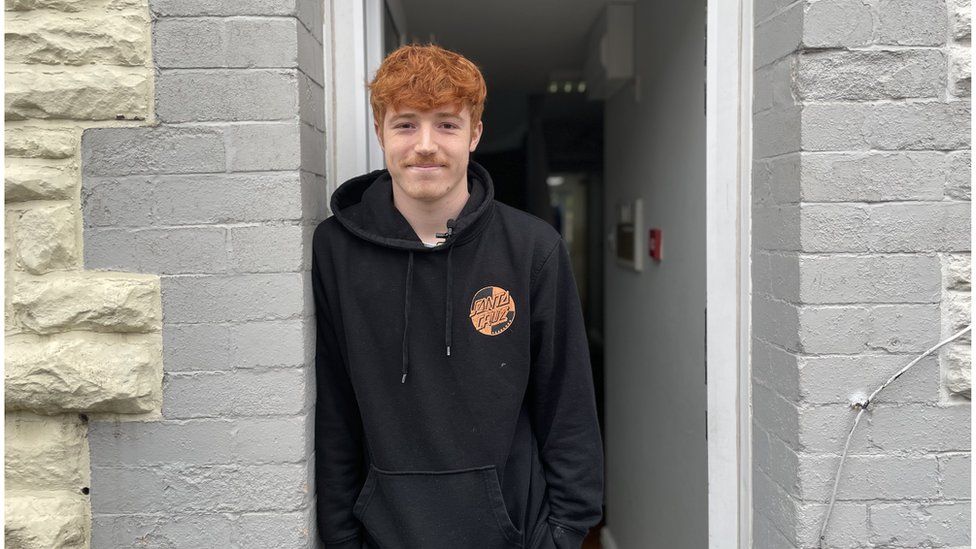 Edward Drake, a second year student at Cardiff Metropolitan University, said he had to keep his clothes in his car due to the amount of damp in his house share.
"The closet in the room is on the wall, and that's damp, so I can't keep my clothes in there," he said.
He said trying to deal with damp had been "disruptive."
The landlord tried to fix it but it came back.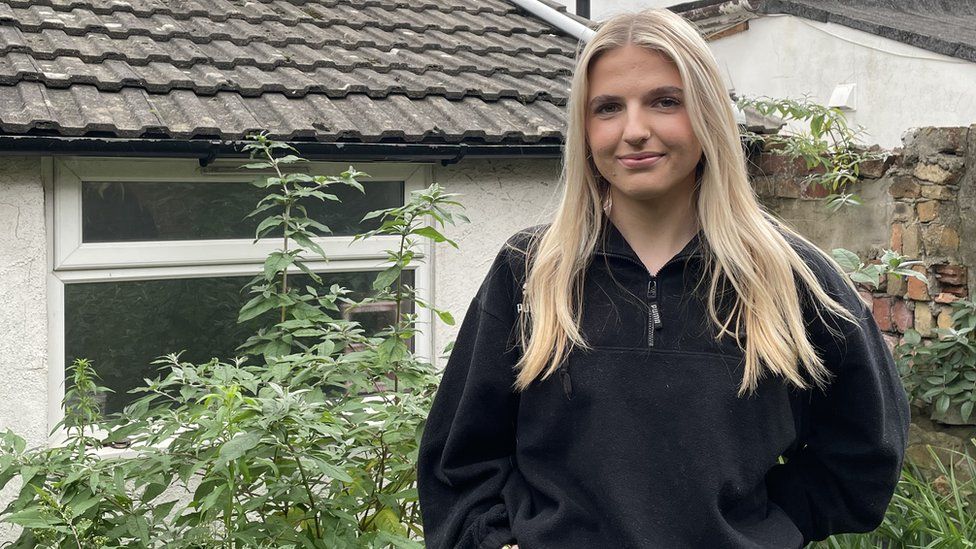 Laura Chapman, from Bath, is studying a visual journalism masters, and lives with four women in Cardiff.
The 21-year-old found her property online where it looked nice.
Unable to view it because of Covid she took a chance.
It looked "nothing" like expected.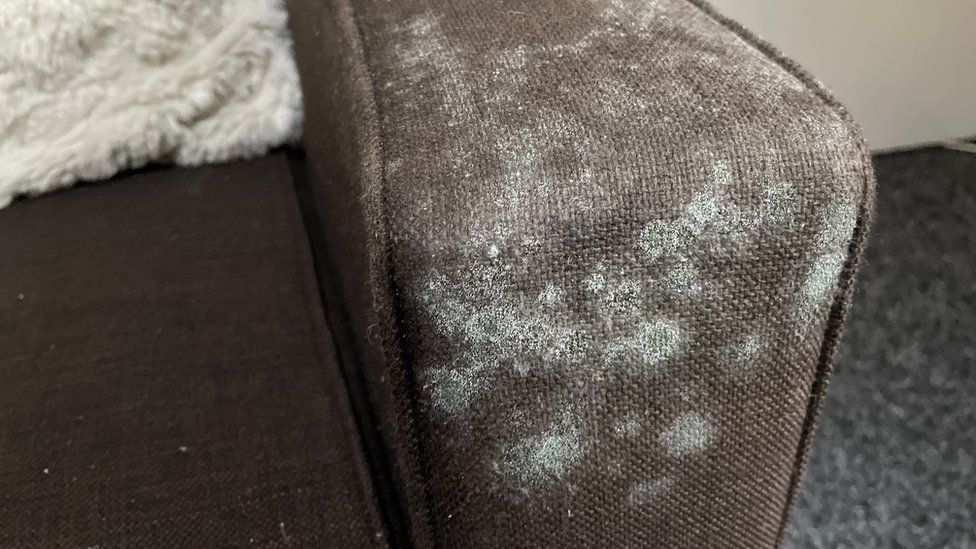 Nothing had been cleaned, she said, there was rust and damp everywhere, no flush on the toilet, and windows that didn't close.
Ms Chapman said: "We told them on the first day what the problems were, but they had no urgency to fix it."
After three months living with damp she was worried about their health.
"It's not a nice atmosphere to do work or live in," she said.
'Not a rite of passage'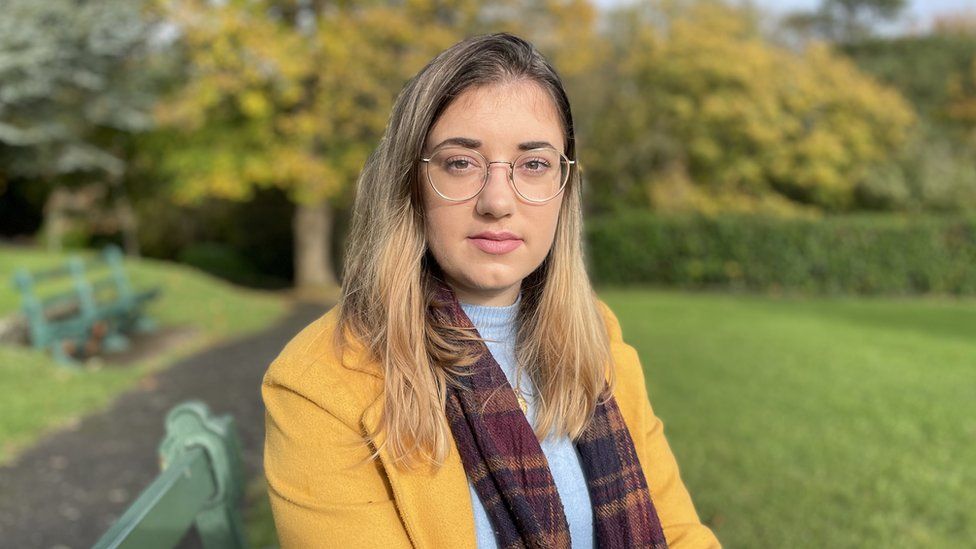 Student accommodation has always been associated with "low quality, high costs and dodgy landlords" NUS Wales President, Becky Ricketts said.
"We have to bust the myth that students should have to put up with housing horror stories as a rite of passage," she said.
"Our asks are basic: for all students to be protected equally, for all students to be able to hold their landlords to account, and for all students to be able to afford to live in safe and decent housing."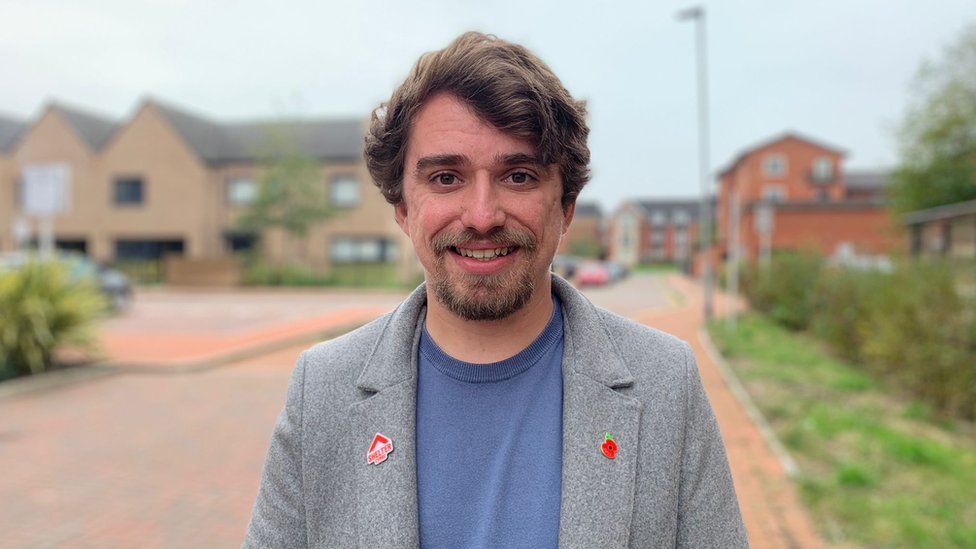 Shelter Cymru campaigns manager, Rob Simkins, said living in poor housing as a student could dent future life chances.
"Until we address that culture, until we figure out where these issues are and how we solve them, we're still going to see these impacts and that's only going to widen inequalities in our society," he said.
A spokesman for the Welsh government said: "We remain committed to implementing the measures outlined in the Renting Homes Act (2016) - which last year was amended to improve security of tenure - by the summer of next year.
"No-one should have to live in poor housing, and any tenants affected should report sub-standard accommodation to their local authority.
"If any students are concerned about their living conditions, they are strongly advised to speak to their accommodation officer or raise concerns with their landlords."
Rent Smart Wales, a national scheme for driving up standards in the private rented sector, said students with concerns about their landlord should get in touch with them.