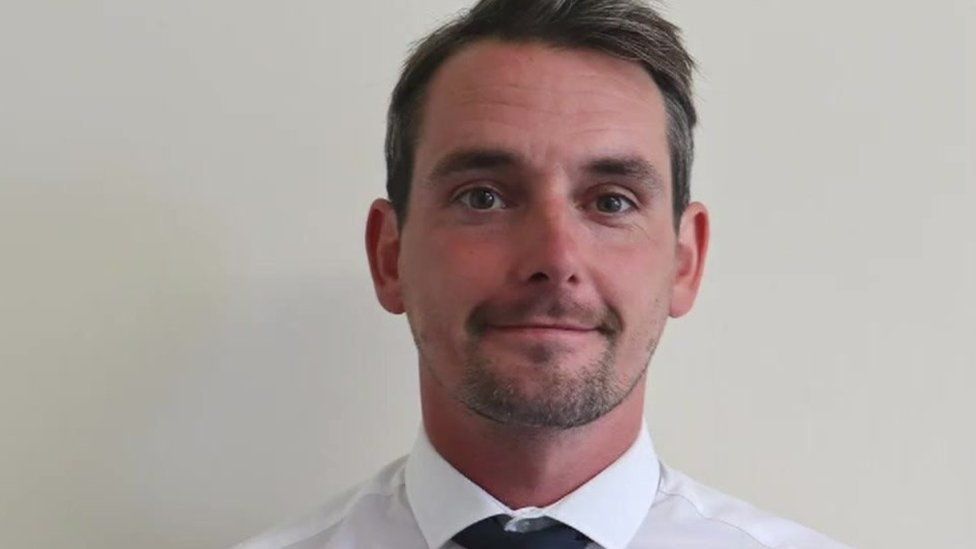 A Liverpool teacher said he was "shocked and humbled" to be down to the final 10 of the world's best teacher award which carries a $1m prize.
David Swanston, 34, has made it through to the final shortlist after 8,000 nominations from 121 countries.
Keele University student Elliott Lancaster has also been named in the final 10 shortlist for a new award.
Mr Swanston is the deputy principal at St Vincent's School for children with sensory impairments in West Derby.
"The children are very excited we're in the final," he said.
"I say we because it is a team effort, it is for the whole school, the pupils and the staff."
'Exceptionally proud'
Originally from Falkirk in Scotland, he said he was "destined to be a teacher" having been "inspired" by his PE teachers as a child.
He has already received recognition for his impact on visually impaired communities by being named the gold winner in last year's Pearson National Teaching Awards.
Along with the principal, Mr Swanston helped set up Sightbox which provides sport and education tools for visually impaired and blind people.
He said he would use part of his winnings to boost the charity, which has been rolled out in more than 20 countries.
"If I win, I hope to provide more items and remote resources and send it to more countries and the scope for children to come to St Vincent's," Mr Swanston said.​
"It is a basic concept but it makes a significant impact to visually impaired and blind people."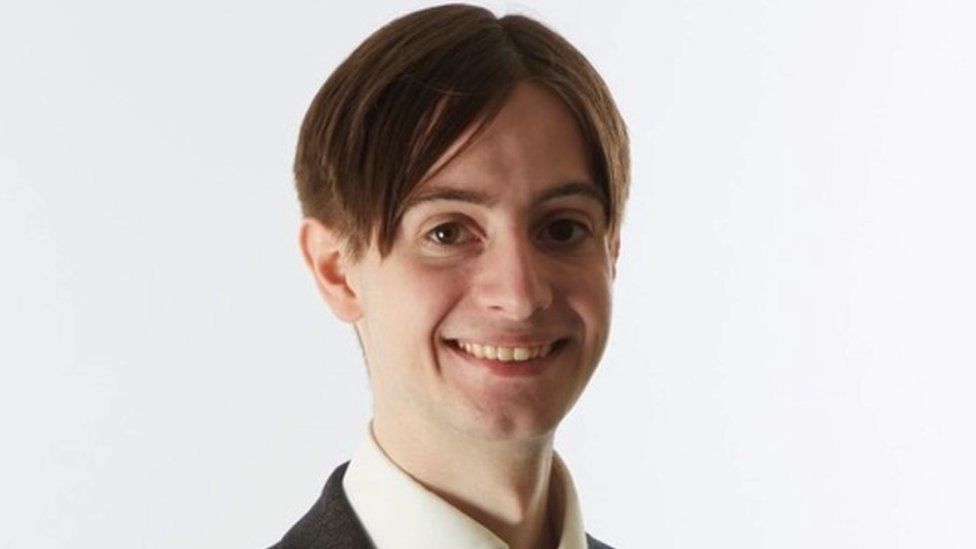 Many of Mr Swanston's students have gone on to participate in further education, employment and the Duke of Edinburgh Awards, while one has competed in the Paralympic Games.
"I am exceptionally proud of them," he said.
Congratulating Mr Swanston, Education Secretary Nadhim Zahawi said he was "incredibly grateful to him for his innovation in supporting children and young people with visual impairments, helping to ensure they can thrive at school, including through sport".
Mr Lancaster, a postgraduate student at Keele University in Staffordshire, has also been named in the final 10 shortlist for the Chegg.org Global Student Prize 2021, which has a $100,000 prize.
The 24-year-old, who is originally from Alfreton in Derbyshire, has been selected for his campaigns for mental health, social enterprise, sustainability and a solution to homelessness alongside his studies.
Mr Lancaster said it was "incredible and humbling" to be recognised for his community work and if he wins he will use the money to set up a "sustainable student network" to address global issues, such as climate change, hunger and digital poverty.
A virtual ceremony for both awards will take place at Unesco's headquarters in Paris on 10 November.
Ranjitsinh Disale, from India, was crowned last year's best global teacher and
Andria Zafirakou, from London, became