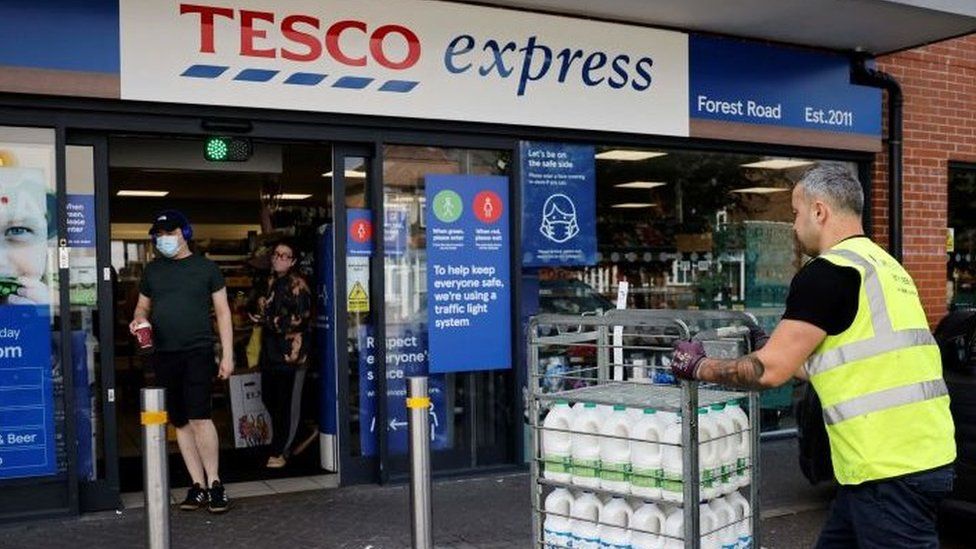 Tesco has said it will encourage shoppers and staff to continue to wear masks after Plan B rules were relaxed in England on Thursday.
Sainsbury's, John Lewis and Morrisons have also said they will still ask their customers to wear masks.
Asda said that while masks were no longer mandatory, "we are asking customers to still consider wearing one in crowded spaces".
The Plan B rules had been imposed in early December to battle Omicron.
However, although the legal requirement for face coverings in public places has been dropped in England, the government is still advising people to wear masks in enclosed or crowded spaces and when meeting strangers.
Tesco said that it would continue to "follow government guidance to ensure the safety of our customers and colleagues".
"From 27 January in England, to be on the safe side, we'll be encouraging our colleagues to continue to wear face coverings whilst they work and encouraging our customers to do the same when they shop with us."
Asda said while it would not have staff asking customers to wear masks, "we will still have signage at the front of store that asks customers to consider wearing them in close contact areas, as per the guidance".
Among the other major supermarkets:
Trade union Usdaw, which represents 360,000 retail workers, has urged customers to continue to "observe Covid safety measures", despite the mandatory requirement for masks ending.
Electronics retailer Currys also said it would urge its staff to continue to wear masks in-store and while delivering products to homes, but wouldn't ask customers.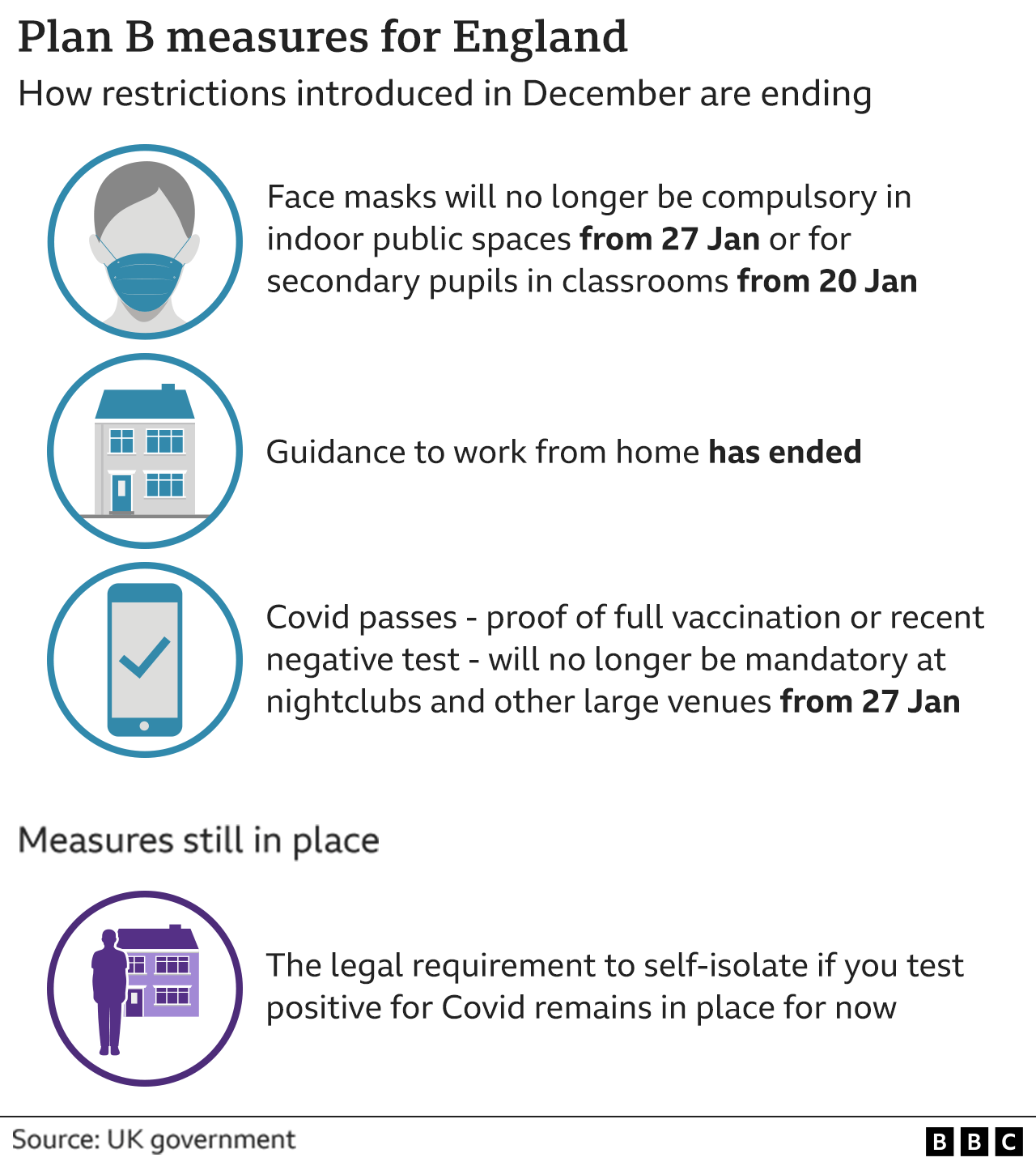 Helen Dickinson, head of British Retail Consortium, said the removal of Plan B measures would "enable shopping to return to more normal experience for customers, employees and businesses".
"Retailers ask customers to be considerate to those around them when choosing whether to wear a face covering and to respect the decision of other customers," she added.

Mask rules in Scotland, Wales and Northern Ireland